Boosie Badazz Takes Shrooms For The 1st Time – & Hilarity Ensues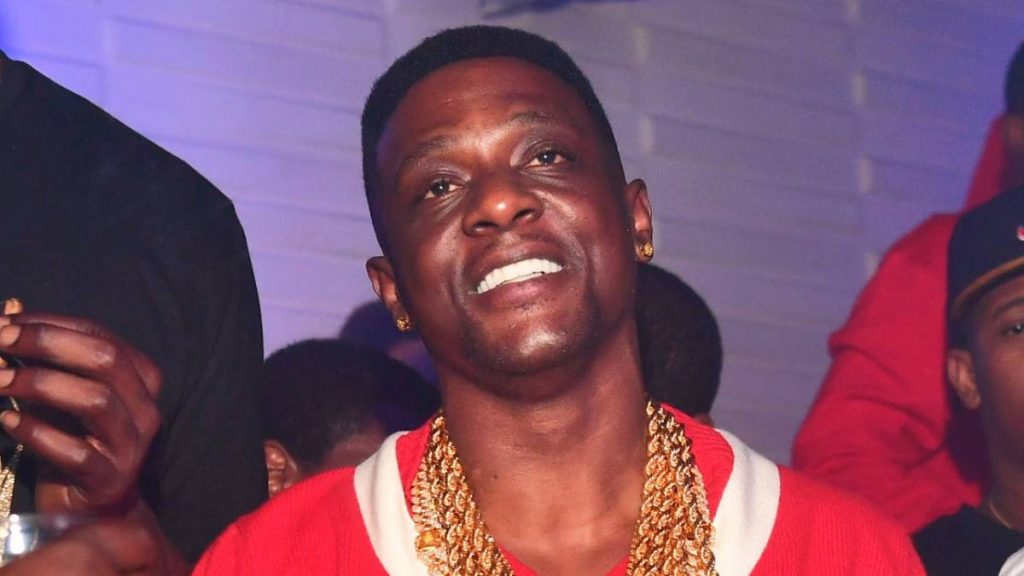 Boosie Badazz has made no secret of his love for weed with song titles such as "Smoking on Purple," "Pretty Girls and Weed" and "Marijuana," but one psychotropic substance the Baton Rouge rapper has yet to dabble in is mushrooms — until this past weekend, that is.
On Sunday (January 23), Boosie made his recent family vacation all the more memorable by trying shrooms for the first time. What's more, he documented his trip on social media — and it made for truly entertaining viewing.
In one clip, the "Wipe Me Down" rapper can be seen gyrating his hips and dry-humping the air to Muni Long's sultry R&B hit "Hrs and Hrs" while sat behind the wheel of a moving (yes, moving) car.
"Drive the fucking car!" a voice can be heard shouting in the background as Boosie neglects his driving duties and loses himself in the song.
Boosie Badazz experienced his first shroom high 🤣🍄 pic.twitter.com/c8gEZkOQPl

— HipHopDX (@HipHopDX) January 24, 2022
In another video, Boosie Badazz strips down to just his shorts, sweater and rubber boots and acts a fool in the ice-cold conditions. "Shit make me run crooked!" he yells before awkwardly ambling down an icy path.
MUSHROOMS‼️ pic.twitter.com/1ZNYLtBjEH

— Boosie BadAzz (@BOOSIEOFFICIAL) January 23, 2022
Boosie's psychedelic adventure even had him feeling like a Mortal Kombat character, with the 39-year-old putting on a wide-brim hat and striking a menacing pose in the style of Raiden.
"MUSHROOMS TURNED ME INTO 'BLACK RAIDEN,'" he captioned the clip.
View this post on Instagram
Needless to say, Boosie Badazz enjoyed his first shrooms trip. "MAN I JUST EXPERIENCED A MUSHROOM HIGH. AMAZING," he tweeted, before sharing a photo of him holding the bag of mushrooms.
MAN I JUST EXPERIENCED A MUSHROOM HIGH 🔥🔥 AMAZING 🙌🏾

— Boosie BadAzz (@BOOSIEOFFICIAL) January 23, 2022
MUSHROOMS GOT ME FUCKED UP ⬆️ pic.twitter.com/16WbF9LquT

— Boosie BadAzz (@BOOSIEOFFICIAL) January 23, 2022
Boosie Badazz's newfound love for shrooms puts him in good company with fellow hallucinogen-dabbling rappers such as A$AP Rocky, Kid Cudi, Flatbush Zombies, Madlib and, ironically, Lil Nas X. While recalling his own experience with psychedelics in Netflix's Have a Good Trip, Rocky said, "No lie, a rainbow shot out of my dick."
Earlier this month, however, Chicago native Vic Mensa ran intro trouble with the law after arriving home from Ghana with various quantities of liquid LSD, psilocybin capsules, psilocybin gummies and psilocybin mushrooms.
The INNANETAPE rapper was arrested for felony narcotics possession on January 15, before being released three days later. "wow what a trip," he wrote on Twitter. "i'm freeeeeee. love you all. god works in mysterious ways."