Brandy Hospitalized After Suffering Possible Seizure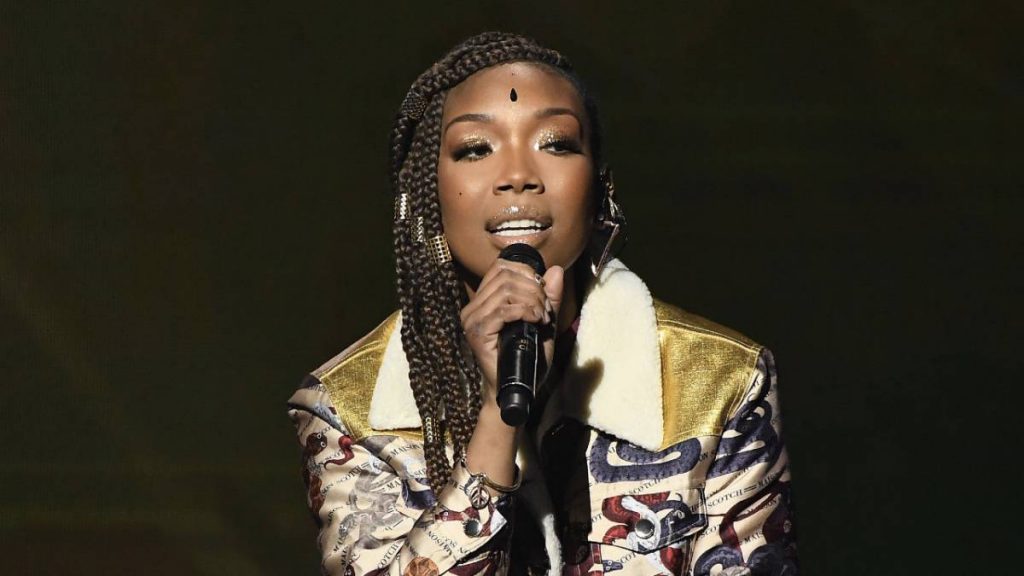 Brandy has reportedly been hospitalized after experiencing a seizure.
Per TMZ, Brandy is reportedly recovering in a Los Angeles hospital after an EMS call was made to her home on Tuesday afternoon (October 11). Sources told the outlet it appears she'll recover and that her parents are currently with her. It's unclear at this time what led to the seizure.
Shortly after the outlet broke the story, Brandy issued a statement to her social media accounts, informing her fans that she is ok.
"To my beloved fam, friends and stars thank you for sending love and light my way," she wrote. "I am following doctors' orders and getting the rest I need due to dehydration and low amounts of nutrition. Thank you for your prayers and support. Grateful for you all, see you soon."
pic.twitter.com/HExdT4qgDZ

— b r a n d y (@4everBrandy) October 12, 2022
The "Have You Ever" singer was brought out as a special guest by Jack Harlow during his BET Awards performance in June, where the pair performed his chart-topping smash "First Class." The performance was noteworthy because Brandy and Jack Harlow had connected over social media following a May interview with Hot 97 where Harlow revealed he had no idea Brandy was Ray J's sister.
"I will murk this dude in rap at 43 on his own beats and then sing is ass to sleep, Brandy wrote on Twitter at the time. "See, I can have a little fun too. hehe…all love."
Brandy then hit her own "First Class" freestyle, rapping over the Fergie-sampled instrumental: "Allow me to reintroduce myself, my name is world-famous, one of the greatest/Living legend, did I mention my résumé is amazing/Over 20 years and I'm still a topic/A bitch is worth a million and I'm feeling philanthropic/Popular but now I'm poppin' shit for those out of pocket."
More recently, Brandy was recruited by Mariah Carey for a new video of "The Roof (When I Feel the Need)" as part of the latter's Butterfly Lounge sessions.​​​​​​ The Brandy-assisted revamp of the Butterfly track dropped earlier this year as part of an anniversary-commemorating edition of the album.
In the same month, the singer was also featured in a Munachi Osegbu-directed Colors video, where she performed "Rather Be," a track taken from her most recent album B7, which dropped in 2020 and debuted at No. 12 on the Billboard 200. The project moved 25,000 album-equivalent units in its first week, and was later nominated for a Grammy.
HipHopDX sends warm wishes to Brandy and her family during this difficult time.