Calboy Blames Meek Mill For Him Firing Dream Chasers Management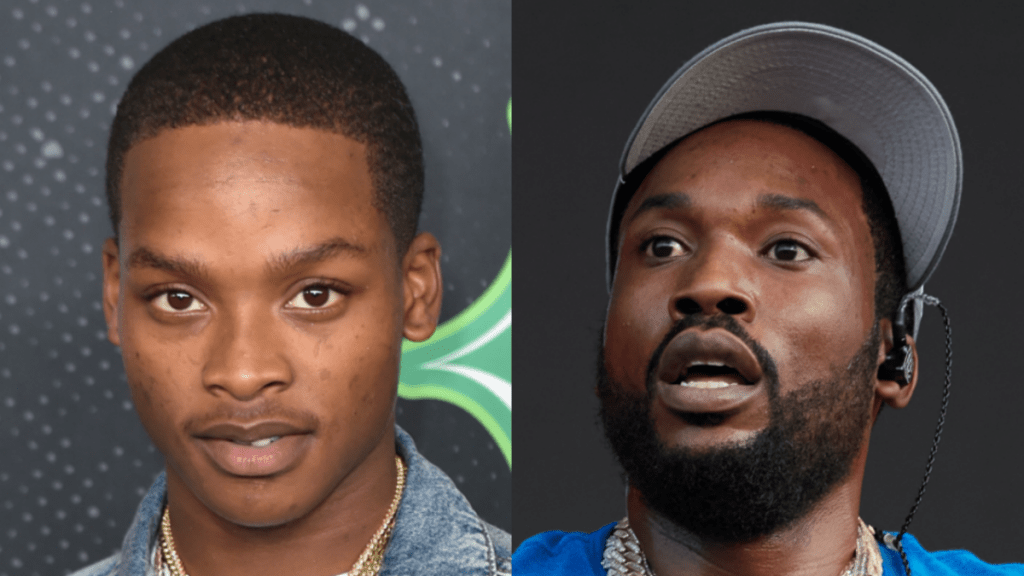 Calboy once had a management deal with Dream Chasers Records until issues came up with the label's founder, Meek Mill. The Chicago rapper recently sat down with VladTV to explain how he fired his management over problems with Meek, relating to his "Chariot" video that never came out.
"What made the business sour was them not understanding me," he said. "I was just young, hungry, on the ground, that's what I was doing at that time. They were trying to slow shit. I feel like the whole 'Chariot' situation, the video situation, all like, 'We do this, we do that.' Mind you, 'Chariot' is almost the second biggest record after 'Envy Me,' debateable. But that's one of them joints. At that time, that was my momentum, that was my follow-up. And I appreciated Meek for that, I appreciated [Young] Thug. I just texted Thug like three days ago, I just chopped it up with Thug, and I just chopped it up with [Lil] Durk. I appreciated all that, you know what I'm saying?"
He continued, "But when it came to actually finishing the rollout, I was never able to fulfill the rollout on 'Chariot.' When it came to like the visual and the marketing and all of that, I was never able to do that because we went into some pots and we spent some budgets. I feel like my manager made the deal sour. ['Rumors'] is about Meek. Basically, he said he didn't like how the video was cut, he didn't like how he was viewed in the video.
"[Meek Mill] said, 'It would tarnish my brand if I put this out.' That's how bad he made it seem. I ain't understand that at the time, you feel me? I'm trying to understand him, but at that time, I definitely didn't understand him."
Calboy then claimed Meek Mill took credit for giving him the song, but he disagreed. And while there was some discussion about reshooting the "Chariot" video, it never happened.
"Then he said, 'Cal, I gave you this single,'" Calboy explained. "I said, 'We cooked that single together. It ain't like you gave me anything, like we went into the studio together, did that together. These guys agreed to work with me, so you didn't give me anything. I had to real life put these pieces together. You assisted me on that, I appreciate you.' But it was the way he presented it like, 'Man, I did this for you but I don't care how the video looks so we not gonna put it out.'
"So in the label's view, it's like, 'Yo, your manager's not gonna play? They slowing your momentum down?' And they really stood on that, and I blamed him for that. So I fired them. I was like, 'Let's reshoot it, let's do this, let's do that.' But it was always, 'I'm busy, I'ma get up with it, I'ma figure it out.' By that time, the momentum of that song was down, like it ain't even gonna hit them with the bang no more. So that's what that was."
"Chariot" is Calboy's second biggest song on Spotify with over 34 million streams, while also racking up 30 million YouTube streams — revisit the track below.