Cam'ron Explains How Dame Dash Inspired Him To End JAY-Z Beef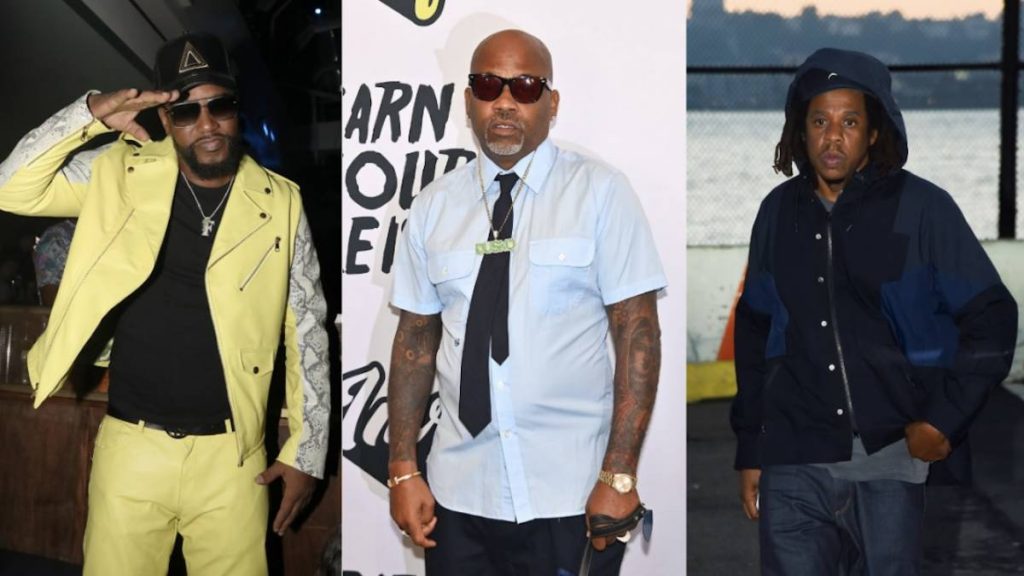 Cam'ron has revealed he was inspired by fellow Harlem native Dame Dash to end his longstanding feud with JAY-Z.
During a sitdown with the Million Dollaz Worth of Game podcast, the Dipset leader detailed how he and Jay squashed their lengthy feud while reliving some of the numerous slights the two had for one another.
"Hov did a remix for 'Oh Boy,' and I erased it," Cam admitted, revealing he didn't even stash it away in a vault for a future release. "I should've," he said. "Looking back on it I should have, because… Shit, I could've got some money."
After Wallo asked about the decision to remove Hov's verse, Cam reflected on the situation, telling Wallo: "I was just so caught up… I'm very, very petty, man. But looking back on that you made a great point, we should have kept it, and whether we used it or not we should've had it. That was just my mentality at the time."
Cam and Hov only had one collaboration while the two were on Roc-A-Fella Records, 2002's "Welcome To New York City." The Roc eventually splintered as Cam took Dipset and favor with Dame Dash over Hov, subsequently adding to growing issues between the two former best friends and business partners.
In 2019, Cam was asked to join Hov at New York's Webster Hall for the second B Sides show, despite Hov and Dame still being at odds.
"I was caught in the middle to be totally honest with you, because I didn't want Dame [Dash] to feel a way," he said. "I know they was going through they thing, but Dame had did something on the internet to where he kind of apologized to JAY-Z. … I was like, 'If that's where he at, cool.'"
In regard to how the moment happened, Cam explained it only took a phone call for him and Hov to smooth things over.
"Jay called, he's like, 'Yo first of all I want to tell you I got respect for you,' and I'm like, 'Same here bro,'" he said. "Shit ain't no big thing, man. We talking about some shit, fucking 12-13 years old. I'm straight. … We just showed our love for each other, and we kept it under wraps."
The performance made for a legendary moment, but the peace between Dame and Hov hasn't endured over the last few years. Both men have traded lawsuits against one another after Dame attempted to auction off Hov's 1996 album Reasonable Doubt as a NFT, with the courts siding with Hov. After Hov showed Dame love during his Rock and Roll Hall of Fame acceptance speech in 2021, Dame called for peace between the two.
"Shout out to Dame," Jay said during his 10-minute speech. "I know we don't see eye to eye, but I can never erase your accomplishments, and I appreciate you and thank you for that."