Cardi B's Unreleased 'Hot Shit' Verse Surfaces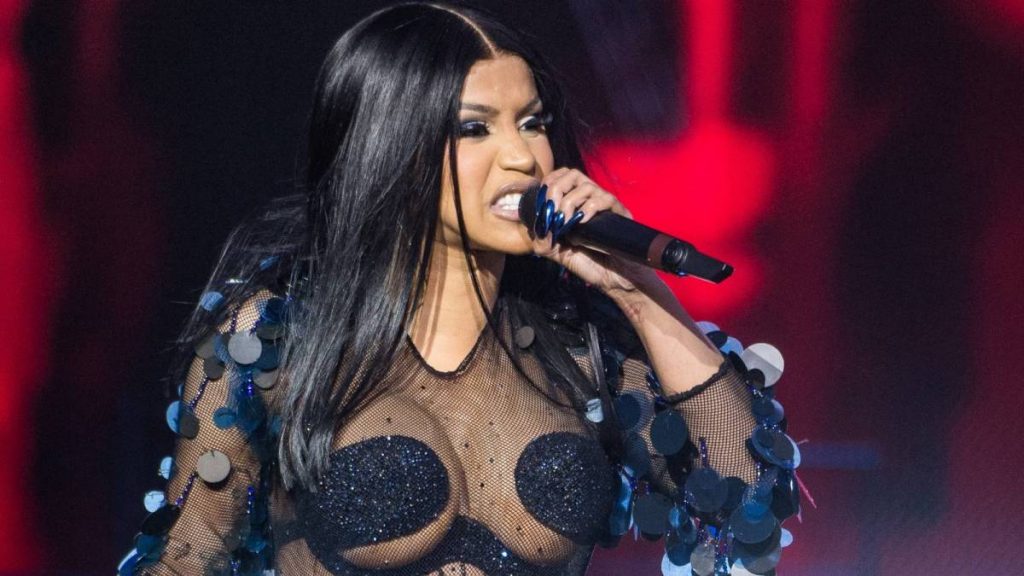 Cardi B had a verse left off her latest single, "Hot Shit," featuring Kanye West and Lil Durk, but fans have now gotten to hear it thanks to Funk Flex.
Flex dropped the unreleased verse during his popular Hot 97 radio show on Thursday night (September 15), and it finds Cardi flexing her toughness all over the record.
"Mommy mode or model mode, I got the money / Shooters know it ain't no app if I say tag 'em for me / I get real hilarious when hoes be acting funny / Fresh out the runway with that muthafucking garment," Cardi rapped to start the verse.
The Bronx native continued the verbal assault by comparing her Rolls Royce Cullinan to the infamous Death Star from the Star Wars franchise, bragging about only listening to her own music and her "conscience," and calling herself a killer instead of a victim.
It's unclear why the verse was left on the cutting room floor, but a snippet can be heard below:
View this post on Instagram
Originally released on July 1, "Hot Shit" is produced by Tay Keith and serves as the latest offering from Cardi B's long-awaited sophomore album following "Up" and the Megan Thee Stallion-assisted "WAP."
Prior to its release, Cardi went on Instagram Live and explained how the song differs from the rest of her catalog.
"It's something that I feel like y'all haven't heard from me before," she said. "I feel like people is expecting a lot of slutness and blah blah blah. Y'all keep talking I keep making TikTok records and this is definitely not that. It's a fun great record. It's masculine [and] it's great for the clubs. It's great for the bitches."
She also voiced her frustration with the song's rollout, revealing she almost canceled the release altogether.
"I will not be releasing a music video with this song," Cardi added. "I just don't feel like doing too much this time around. I'm just exhausted with everybody [and] I'm so tired of people not doing their fucking job correctly."
The diamond-certified hitmaker later changed her mind and dropped a blockbuster video for "Hot Shit" directed by Russian director Lado Kvataniya, complete with cameos from Durk and Kanye.
Cardi B's unreleased "Hot Shit" verse was debuted just hours after she accepted a plea deal in her 2018 strip club assault case. The 29-year-old pleaded guilty to third-degree assault and reckless endangerment, meaning she avoided jail time and instead has to complete 15 days of community service.