Carmelo Anthony Officially Retires From The NBA: 'My Legacy Lives On Through My Son'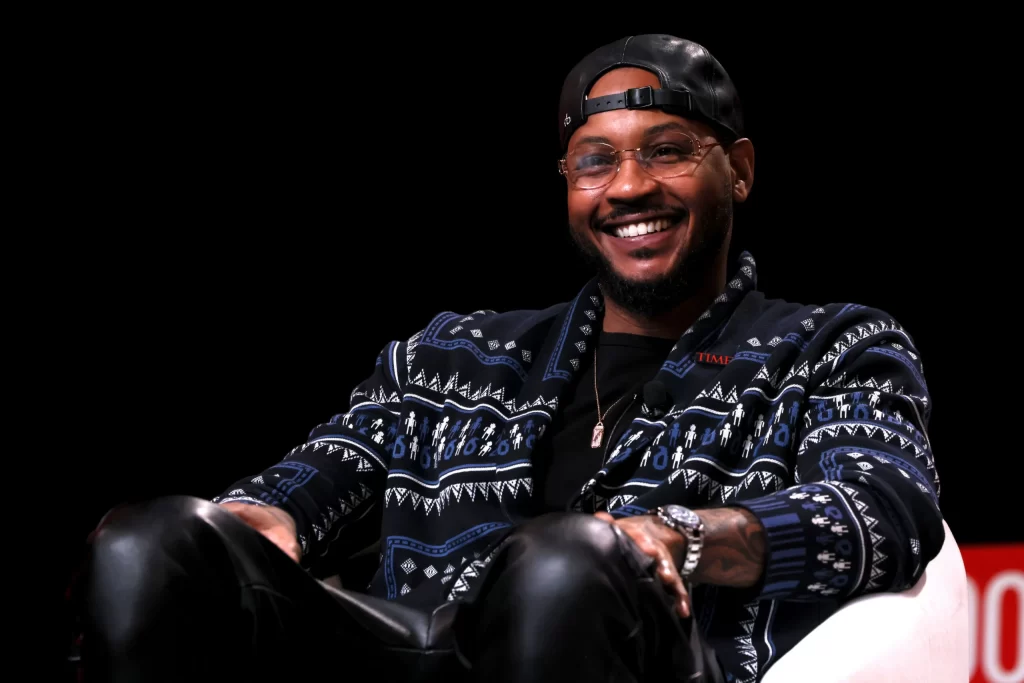 Carmelo Anthony has officially retired from the NBA.
The 10x all-star is hanging up his jersey, officially. In a heartfelt Instagram message- Melo says, "now, the time has come for me to say good bye."
"I remember the days when I had nothing just a ball on the court and a dream with something more," Anthony said. "But basketball was my outlet. My purpose was strong. My communities, the cities I represented with pride and the fans that supported me along the way.
"I am forever grateful for those people and places because they made me, Carmelo Anthony. But now the time has come for me to say goodbye: to the court where I made my name, to the game that gave me purpose and pride."
"But this bittersweet goodbye to the NBA, I am excited for what the future holds for me. When people ask what I believe my legacy is, it's not my feet on the court that comes to mind, nor the awards or praise, because my story has always been more than basketball."
Anthony expressed that the torch is now being passed down to his 16-year-old son Kiyan. "My legacy now and forever lives on through you."