Charlamagne Tha God Threatens To Perform 'Knuck If You Buck' At His Daughter's School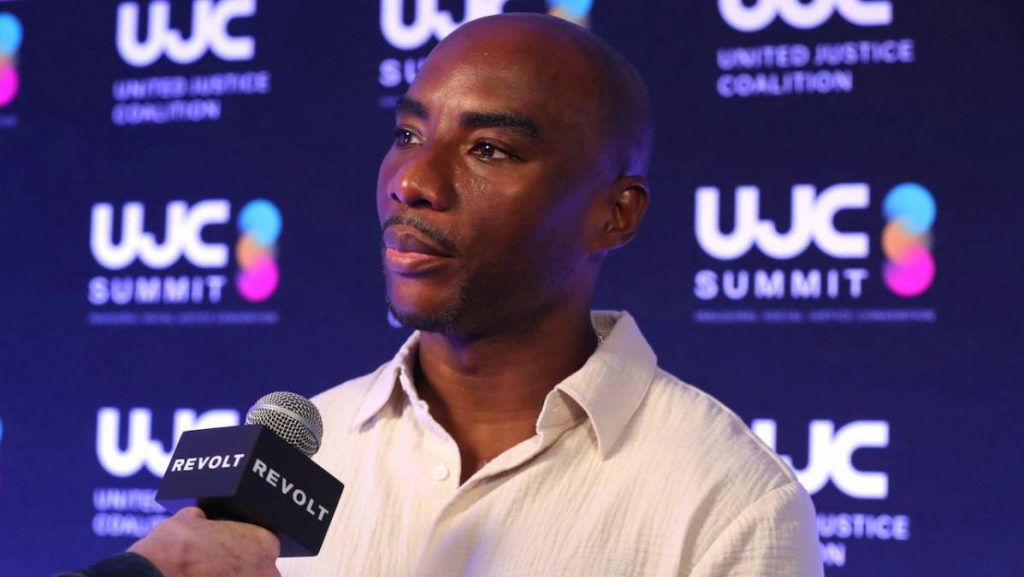 Charlamagne Tha God has revealed that he's previously threatened to use Crime Mob's "Knuck If You Buck" to embarrass his daughter.
The Breakfast Club host said on Wednesday morning's show (September 7) that not only was Crime Mob's 2004 track one of the "greatest records of all time," but that it's also the track he uses to make his daughter cringe.
"Let me tell you something, man," Charlamagne began as the track played in the background. "One of the greatest records of all time, ok? And the song my wife and I threaten our daughter with. I always tell her I'm gonna come to your school with a Beats Pill and lose it to 'Knuck If You Buck' in the classroom one day, just because."
"That would scare me too," DJ Envy chimed in.
"It's one of the greatest records of all time, you hear me?" Charlamagne replied. "This is a Negro spiritual."
View this post on Instagram
Regina Hall also stopped by The Breakfast Club to discuss her new satirical comedy Honk For Jesus. Save Your Soul with Sterling K. Brown.
Part of the film features a rendition of "Knuck If You Buck," and the pair's revamp even obtained a co-sign from Crime Mob's Princess on Monday (September 5). The satirical comedy hits theaters on September 2.
A clip from the film posted to Princess' Instagram shows Sterling K. Brown's character tackling Lil Jay's opening verse, rapping every single lyric with emphasis. His performance is followed by Regina Hall's character rapping Princess' bars, complete with flailing hands and a mean-mug.
"My parents always said we need to use our talents for the Lord," Princess wrote alongside the clip. "#honkforjesus was filmed on flat shoals pkwy in Decatur ga, at the old Cathedral church…. Well known on the Eastside…. @sterlingkbrown@morereginahall are rapping #knuckifyoubuck."
She added: "The movie airs the same weekend we did our first show…. If you don't think God has a sense of humor… ??? Y'all go watch it in theaters and on @peacocktv."
"Knuck If You Buck" served as the first single off Crime Mob's eponymous debut studio album. Produced by Lil Jay and featuring Lil Scrappy, the single peaked at No. 76 on the Billboard Hot 100 and was certified platinum in June 2006.
Scrappy himself also appeared on The Breakfast Club recently, and during his time on the show questioned Duke Deuce's impact on the resurgence of Memphis crunk music. The 2022 HipHopDX Rising Star didn't take too kindly to Scrappy's opinion and rebuked it on his Instagram.
"WITH ALL DO RESPECT @breakfastclubam COME TO THE KING NEXT TIME," Duke Deuce demanded.