Chris Brown: 'R&B Ain't Dead… Y'all N-ggas Just Ugly'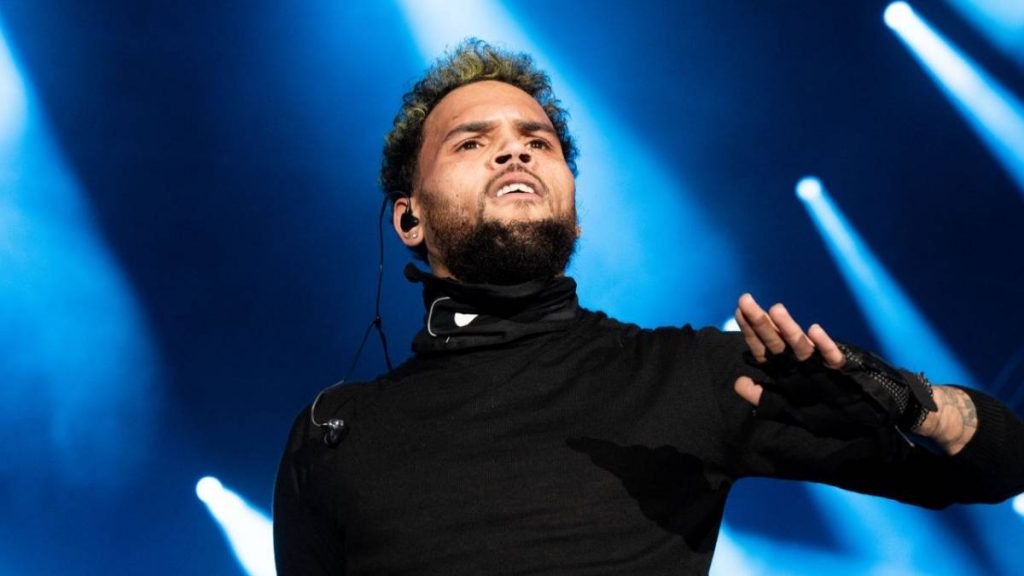 Chris Brown is the latest artist to hit back at Diddy's recent claim that R&B is dead, delivering an impassioned response via social media.
"When's the last time you heard a slow song on the radio???" Breezy asked on his Instagram Story on Friday (August 19).
"N-ggas are saying R&B is dead… Respectfully, shut up!" he continued. "People nowadays want fast food instead of a real meal… DON'T BLAME THE REAL SINGERS OUT HERE [BECAUSE] WHAT CHANNELS DO PEOPLE HAVE TO SEE MUSIC VIDEOS?
"BET damn sure don't, neither does MTV. And then the industry be forcing shit on people when the real music lovers know that shit is garbage."
Chris Brown concluded his rant by saying: "R&B ain't dead… Y'ALL N-GGAS JUST UGLY," posted alongside a series of crying laughing emojis.
Chris Brown calls out people that says "R&B is dead" https://t.co/EZUt6dkR8j pic.twitter.com/vlmTWeLuZ4

— HipHopDX (@HipHopDX) August 22, 2022
On Saturday (August 20), Breezy shared the cover art for Tank's new album R&B Money alongside the caption: "THESE N-GGAS SAYING R&B Is dead …IT AINT DEAD.. ALOT OF PEOPLE ARE DEAF TO WHAT Real MUSIC IS… DAMN NEAR EVERY RAPPER WANNA BE A singer."
According to Rap-Up, in a since-edited portion of the caption, Chris Brown addressed Puff's recent comments, writing: "DON'T KNOW WHAT THE FUCK PUFF TALKING BOUT."
View this post on Instagram
On Wednesday night (August 17), Puff kicked off an online discussion about the current state of R&B. Things quickly got heated when Timbaland joined the conversation, with Diddy yelling at the legendary producer: "R&B is muthafuckin' dead as of right now."
"R&B gotta be judged to a certain thing — it's the feeling … No, no, no. It's a feeling," Puff explained. "You gotta be able to sing for R&B and then you gotta tell the truth. R&B is not a hustle. This shit is about feeling your vulnerability.
"You gotta muthafuckin make a n-gga dick hard or a woman's vagina wet. You gotta cry. You gotta be able to get your girl back. I don't wanna hear all this bullshit […] It's our fault for accepting anything less for anybody getting on a mic. I feel like there was a death of R&B singing, and I'm a part of bringing that shit back! I ain't feelin' no emotions."
After plenty of other artists shared their two cents on the matter, Diddy took to Twitter to clarify his comments and explain that he started the conversation to bring attention to the R&B.
"It's been 3 days of the debate…This is the clarity of the message…It's not disrespect to anybody," the "Gotta Move On" hitmaker tweeted.
"This conversation was out of love and me purposely wanting to bring attention to R&B! It was something that I saw the effect of the Hip hop and R&B balance. That balance is honesty and realness when it comes together, melodies, vulnerability and most importantly LOVE!!!"
He added: "This message is that R&B game needs more love, vulnerability, support!!"