Chris Brown Rips His Pants Open Mid-Performance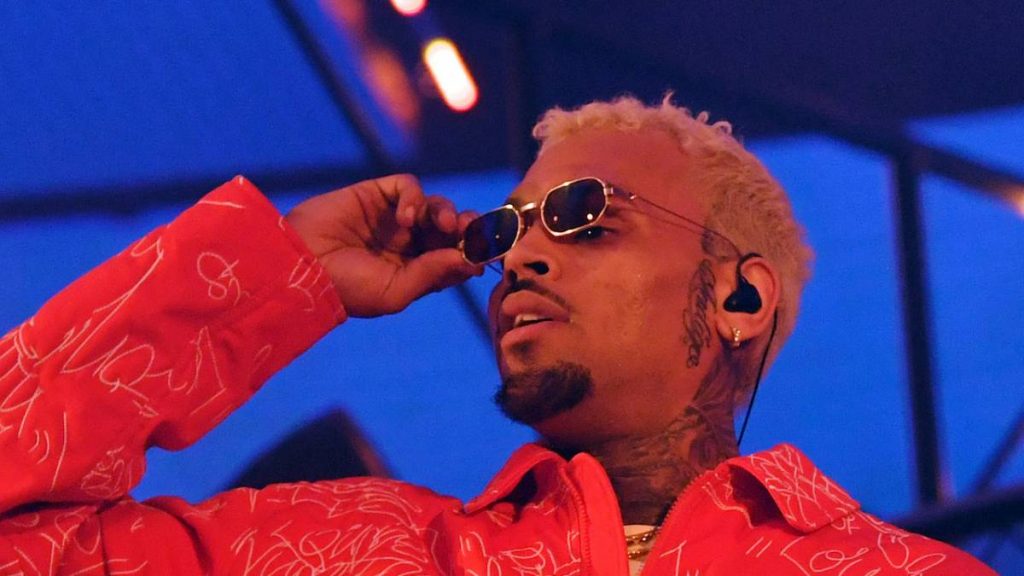 Detroit, MI – Chris Brown suffered a wardrobe malfunction while performing on one of the recent stops of his and Lil Baby's One Of Them One's Tour.
The embarrassing moment took place when Breezy hit the stage in Detroit on July 30. Footage shows Brown slow-dancing to "No Guidance" when his pants split right down the crotch area, which he and the crowd both got a laugh out of in the midst of the chaos.
Luckily, the malfunction happened near the end of Brown's set so he was able to improvise, tying a long sleeve shirt to the front of his pants to cover the rip before he moved on to perform the show's finale, "Go Crazy."
"I'm not gonna front like my pants ain't rip in the middle of that last routine," he told the Pine Knob Music Theater audience. "I'ma wrap it from the front so you good. We gotta go crazy before I get up outta here."
Chris Brown rips his pants open mid-performance ??

⏩ READ MORE: https://t.co/1BxFg66tBI pic.twitter.com/xVAmTmwATb

— HipHopDX (@HipHopDX) August 1, 2022
While Chris Brown will need to pick up a new pair of pants to perform in, the One Of Them One's Tour continues this week with shows in Cincinnati, Chicago and St. Louis.
This isn't the first time Chris Brown has ripped his pants mid-performance. During the Connecticut stop on the One Hell of A Night Tour in August 2015, Breezy suffered a wardrobe malfunction while hitting the Quan dance.
Chris Brown released his Breezy album in June, which debuted at No. 4 on the Billboard 200 with just 72,000 total album-equivalent units in its first week, the lowest opening tally of his career.
In other Breezy news, Joey Bada$$ has defended working with the singer on "Welcome Back," a track that appears on the Brooklyn rapper's long-awaited new album 2000, which arrived last Friday (July 22).
In support of the new LP, Joey hosted an AMA on Reddit on Monday (July 25), where he took questions from fans spanning a multitude of topics.
One fan asked why Joey would work with Chris Brown given the singer's troubled past, including the time he assaulted ex-girlfriend Rihanna in a Lamborghini the night prior to the 2009 Grammys.
"Chris Brown is one of the most talented artist musicians of all time are you kidding me?" Joey Bada$$ replied. "It was an honor that he was even so willing to be a part of my album."
He continued: "He's also a friend of mine. I get it, you guys may not think he's perfect or cool because of things he's done in his past, but which one of you guys are perfect?"