Coi Leray Gives Woman Lap Dance On Stage During Hot 97 Summer Jam Set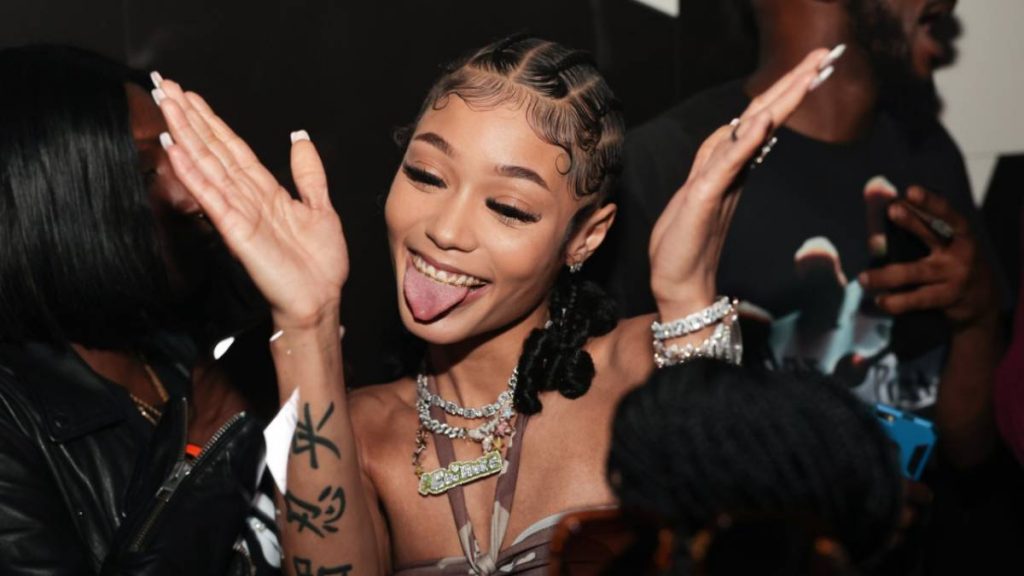 Coi Leray kicked off her Trendsetter Tour on Friday (June 10) at the Governors Ball Music Festival in Queens, New York, but made a quick pit stop afterward at Hot 97 Summer Jam in New Jersey. During her performance at the latter, she brought a woman on stage for what has become her signature mid-show lapdance, and the fan was visibly enjoying the experience.
The 2022 HipHopDX Rising Star looked like she was having a much better experience on stage with this fan compared to a few weeks ago, when she had to shut down an over-eager male fan who groped her butt during a performance. She kicked the man offstage immediately and continued her dance with someone else. Coi Leray didn't discuss the incident further, but judging by her choice of fans on Sunday (June 12) seems to be taking a break from bringing lads on stage.
View this post on Instagram
"Brought her up on stage and fell in love," Coi wrote on Twitter alongside a photo of the dance. "She was so respectful and such an amazing soul. Thank you for your energy."
Coi has said in the past that she won't tolerate anyone objectifying her in 2022, and she seems to be serious about that.
"Don't madder how natural she is, who her doctor is, if she has curves, cellulite, big small, round square, let's just make it a priority to spread love and worry the fuck about yourself," Coi wrote in an IG caption. "Yuh. 2022 I'm excited."
Coi will now head off to Houston, Texas before she flies off to Amsterdam, Ireland, and Portugal to continue her tour. The "Best Friend" rapper will then return stateside for the remainder of the tour, where she'll head off to Chicago, Washington D.C. and other cities before concluding on August 25 in San Diego.
Check out the full list of dates below, and for more ticket information visit Coi Leray's website here.
View this post on Instagram