Common Presented Social Justice Award By Robert De Niro: 'Despite His Modest Name, He's Achieved Great Feats'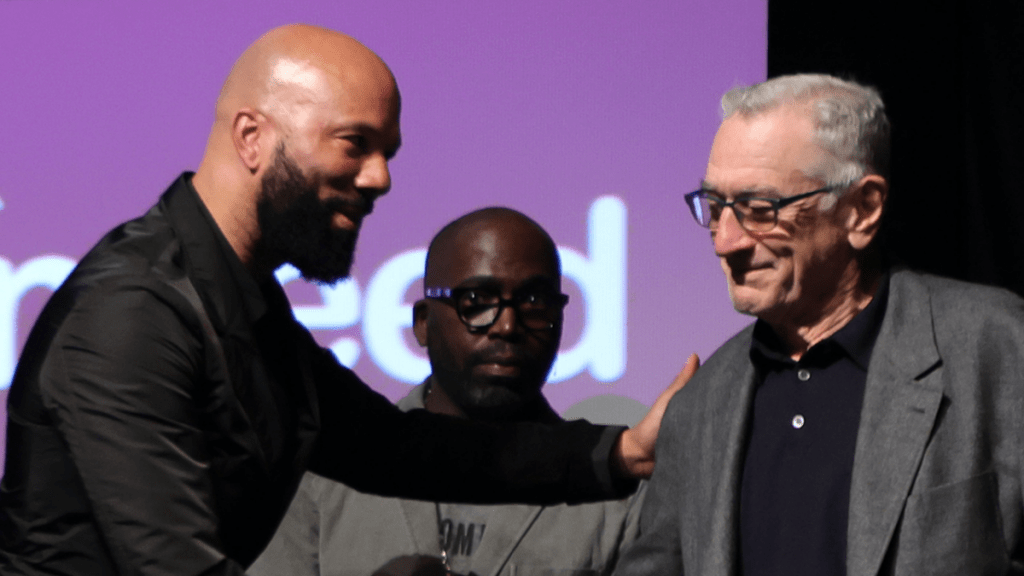 Common was presented with Tribeca Festival's second annual Harry Belafonte Voices for Social Justice Award on Wednesday (June 15) by legendary actor Robert De Niro.
In a tribute page about the Chicago native, Common is noted for "breaking down barriers with a multitude of critically acclaimed, diverse roles, and continued success in all aspects of his career." This includes "dedicating countless hours" and being "deeply engaged in social justice and advocacy work around mass incarceration, mental health and voting," while "empowering high school students from underserved communities to become future leaders."
Common shared a photo with Robert De Niro on Instagram, writing in the caption, "Tonight I received the Harry Belafonte Voices for Social Justice Award and was presented to me by one of the greatest of all time: Robert De Niro. Thank you, @tribeca for all the love."
View this post on Instagram
Robert De Niro — who founded film and TV production company Tribeca — was full of praise for Common on stage and closed out his speech with a nod to the rapper's stage name.
"As an artist, Common continues to entertain us, and as an activist, he continues to lead in so many areas," he said, before adding at the end, "Common — despite his modest name — has achieved great feats."
Common revealed The New Jim Crow: Mass Incarceration in the Age of Colorblindness author Michelle Alexander was the person who inspired him to be an activist.
"I spoke to Michelle Alexander who wrote the New Jim Crow," he explained. "And it clicked — it was one of those things I needed to be doing. If I'm willing to rap and die for the people. I must be there for them."
When asked about how he finds time for activism, Common joked about not being able to keep a girlfriend.
"Well you've heard people say Common can't keep a girlfriend…" he said. "No, the truth of the matter is I had made a conscious decision that I was fulfilling something in my life I had to do."
"How do you make the time for activism?" @CharlesMBlow
|
"Well you've heard people say Common can't keep a girlfriend👀… No, the truth of the matter is I had made a conscious decision that I was fulfilling something in my life I had to do." #Tribeca2022 #HarryBelafonteAward pic.twitter.com/Wd4cGKDLkg

— Tribeca (@Tribeca) June 16, 2022