Crunchy Black Curses Out Tory Lanez While Discussing His Daughter's Shooting Death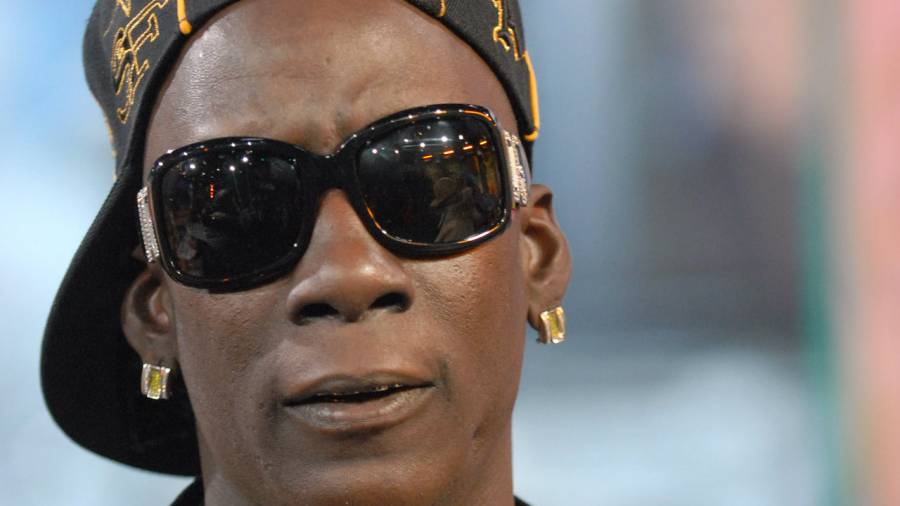 Crunchy Black didn't mince words when asked of his opinion of Tory Lanez following the Canadian artist being charged with allegedly shooting the Megan Thee Stallion. In an interview with DJ Vlad, the Three 6 Mafia member hoped Tory would be violated.
"I don't give a fuck about Tory Lanez, Tory Lanez ain't shit," Crunchy said. "I fuck with Megan Thee Stallion all the way. I ain't no sucka ass nigga, I don't give a fuck who he fuck with, I don't give a fuck who got his back. I fuck with Megan Thee Stallion, that's my girl. I fuck with her and I'm rolling with her. If he been charged, way to go, sucka ass nigga. And I mean it."
After being read the list of Tory's charges, Crunchy added on to his disgust with the Canadian artist.
"Only a sucka would shoot a girl. A real nigga would try to fuck or get some money out that girl," Crunchy said. "So he's a sucka and he needs to be locked up. I don't know what the rest of these niggas sayin', cause they scared to say what I'm sayin'."
Crunchy lamented on how Megan showed Three 6 Mafia love and respect from the moment her star began to rise in Hip Hop, while he couldn't say the same for Tory. He did joke that he'd make sure Tory was taken care of if he was sent to prison.
"I'ma send somebody to fuck 'em in the jail," Crunchy said. "Somebody gon' get that booty in the jail, Tory. They gon' take that ass, happily."
Despite the charges and being ordered to stay away from Megan, Tory is attempting to work his way back in good favor with his fans. He's already in the process of reviving his Quarantine Radio series, which was a huge hit in the early months of the pandemic.
The Three 6 Mafia member's comments come on the heels of losing his daughter to gun violence earlier this year. Ashley Carter and another man, Waquel Richardson, were shot and killed at the Fairview Inn and Suites in Memphis on August 28. Days later, 31-year-old Lamont Murry was arrested on charges of first-degree murder and tampering with evidence.
"When that happened, I just shut down for a minute," he told Vlad about his daughter's death. "And actually, I was really ready to be do something that I don't need to be doing. But my organization told me that everything is cool, so it is what it is."