CyHi The Prynce Believes Mistaken Identity Led To Near-Fatal Attempt On His Life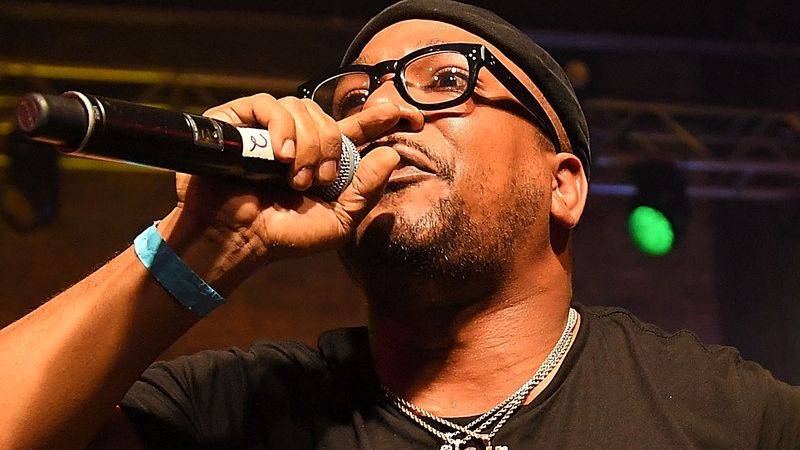 Exclusive – CyHi The Prynce endured a harrowing ordeal last month when he was involved in a potentially fatal assassination attempt. While driving down an Atlanta freeway, his Bentley SUV was suddenly riddled with bullets, causing him to veer off the road, hit a pole and crash into a tree. That wasn't the end of the nightmare either — the shooters then circled back in an attempt to finish the job but were unsuccessful much to CyHi's relief.
At the time, CyHi The Prynce wasn't sure whether it was case of mistaken identity, an attempted robbery or his past coming back to haunt him. But during a recent interview with HipHopDX, the G.O.O.D. Music affiliate reflected on the terrifying incident and concluded the perpetrators most likely had him pegged as someone else.
"To me, I feel like it could have been a mistaken identity because I do have a vehicle that a lot of other stars and MCs have that are here, artists that are here," he said. "But also when I'm out of town and I'm doing my Wyoming thing, Sunday Service and writing for other artists, I do have loved ones and friends who might be indulging in things that may not necessarily connect to me or I may necessarily not know about because I'm not in the loop like I was when I was a lot younger.
"When you grow up and people are feuding and it's a lot of street beef and it's a lot of rap beef, everybody's kind of involved. Sometimes people may think that you're more involved than what you are due to your past affiliations or that. So, it could be that or like I said, it could be just something that a random mistaken identity. I really haven't gotten to the bottom of it, but I'm just, at this part, staying out of the way until I get more information on it."
Over a month has passed and Atlanta police still haven't identified any suspects, but CyHi The Prynce understands that's just the way it goes sometimes.
"Unfortunately, man, in our culture, it's not cool to talk to the police," he continued. "It's not cool to cooperate and different things like that. So, a lot of murders and a lot of assaults and different things that go on in the minority or Black community don't get solved due to our lack of cooperation or respect for law enforcement."
Ten days after CyHi told his story, he rolled out a new video for an acoustic version of "Black Superhero," which led to some wondering if the shooting incident was just an elaborate PR stunt. But as CyHi suggested, it was something he felt he needed to do mentally and the more he spoke about it, the more confident he became the shooters must've had the wrong guy.
"To be honest, it's almost therapeutic," he explained. "This is not the first attempt. When I was younger, we got into things, but that was almost warranted. It was almost like OK, you're preparing your mind for it. You're in this chaotic street gang and you kind of making money. So your mind is prepared for these type of situations.
"When you feel like you're so far removed from it and you haven't even seen anything like that in 10, 15 years, you're relaxing on the beach. You're like, 'I made it. Got away. I'm done.' Now it's like being a child of God, being a Christian man that I am, it dawned on me people would never hear my music again. People would never hear from me again. It's almost like labels would be calling my mom and stuff like, 'Yo, can we do a posthumous album on your son?' That would be terrible."
He added, "So, I definitely wanted to get it out, because I do think that the guys who did this to me didn't know who I was. It's kind of like for me to be able to clear the air if they are watching these interviews or if they do hear about it. It's like, 'Oh, that ain't the guy we was looking for.' I can get more information versus if I just keep it to myself. It's like I don't know what's going on, I'm looking over my shoulder."
Despite the sobering brush with death, CyHi can't envision himself seeking professional help to deal with any trauma that may have ensued. Like he mentioned, he uses music as part of his catharsis and feels his peers can understand him more than any therapist could.
"I really just wanted to say my peace to the community to let them know that whatever y'all think I'm a part of, I'm no longer a part of that," he said. "But also being able to just … I don't see myself talking to a therapist. People say that might be something you can do, but I see HipHopDX as a therapist. These are the people that are interested in me that know me, that understands Hip Hop artists versus me going to talk to some random person in an office and they're like, 'So, tell me what happened.'"
Check back with HipHopDX soon for Part II of the CyHi The Prynce interview. In the meantime, check out his performance of "Black Superhero" above and the interview clip up top.