Diddy & Joey Bada$$' 'Two Distant Strangers' Receives Oscar Nomination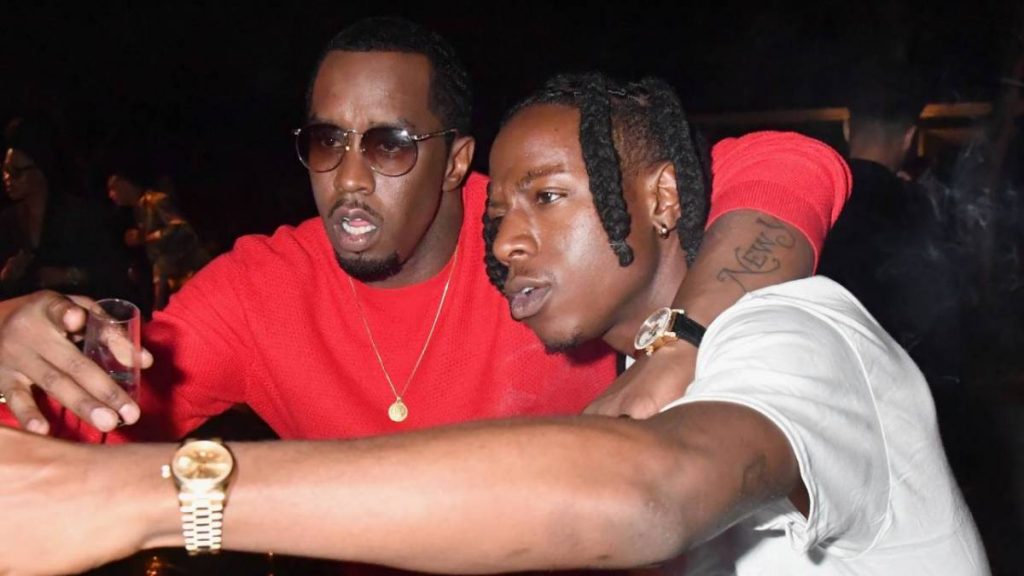 Hip Hop will be well-represented at the 93rd Academy Awards through Diddy and Joey Bada$$. Starring the Pro Era rapper with the Bad Boy founder as executive producer, Two Distant Strangers has earned an Oscar nomination for Best Live Action Short Film ahead of the April 25 ceremony.
Written during quarantine, the 28-minute film was sparked by police brutality across the United States in 2020. It follows cartoonist Carter James who attempts to return home to his dog after spending the night at a girl's place, but things take a turn for the worse when he bumps into someone in the street and police officers wrestle him to the ground. Taking a twist on Groundhog Day, he is then forced to experience the day over and over again.
The Two Distant Strangers account wrote on Instagram, "We are thrilled and honored to be nominated by the @theacademy for Best Live Action Short! Our film, despite the hard nature of the subject sparked by the tragic events of last summer, is meant to be one of hope, optimism and determination.
They continued, "Filming in the middle of a pandemic, in just five days, brought numerous challenges but our team was united and persevered. Thank you to everyone that has believed in us and helped us to get to this point. We can't wait to share this story with everyone."
View this post on Instagram
Joey took to Twitter on Monday (March 16) to react to his first involvement in an Oscar-nominated film.
"I'm officially Oscar-nominated," he wrote. "That's crazy. #TwoDistantStrangers. Imma be A FUCKING EGOT."
"EGOT" refers to the accomplishment of winning an Emmy, Grammy, Oscar and Tony award.
I'm officially Oscar-nominated. That's crazy. #TwoDistantStrangers

— BADMON (@joeyBADASS) March 15, 2021
Imma be A FUCKING EGOT.

— BADMON (@joeyBADASS) March 15, 2021
Diddy also acknowledged the accolade by quote tweeting the category's nominations with prayer hand emojis.
🙏🏿🙏🏿🙏🏿 @TwoDistantFilm https://t.co/qls27p6n72

— Diddy (@Diddy) March 15, 2021
Joey's acting career continues to thrive after starring alongside Oscar-winner Rami Malek in USA Network's Mr. Robot and playing Inspectah Deck in Hulu's Wu-Tang: An American Saga. He also has recurring roles in BET's Boomerang and Freeform's Grown-ish.
Two Distant Strangers director Travon Free spoke to Revolt about what it was like to work with Joey and has high hopes for his acting career going forward.
"People don't know — and I learned this not crazy long ago — Joey started out in theater school," he said. "Like he started out in high school wanting to act, and so he went to school for it. Then, rap took off, and he became Joey Bada$$ that we know today."
He continued, "He was so dialed-in. He was so attentive. He cared about the part. He cared about the character. He wanted to be good. He did not take it in any passive way, whatsoever, and he was really great to work with … I'm excited, hopefully, to watch him become one of our generation's newest best actors."
Two Distant Strangers was also executive produced by NBA stars Kevin Durant and Mike Conley Jr. among other celebrities. The film currently doesn't have a release date.
Watch the trailer below.