Diddy Reacts To Derek Jeter Calling Him One Of His Favorite Artists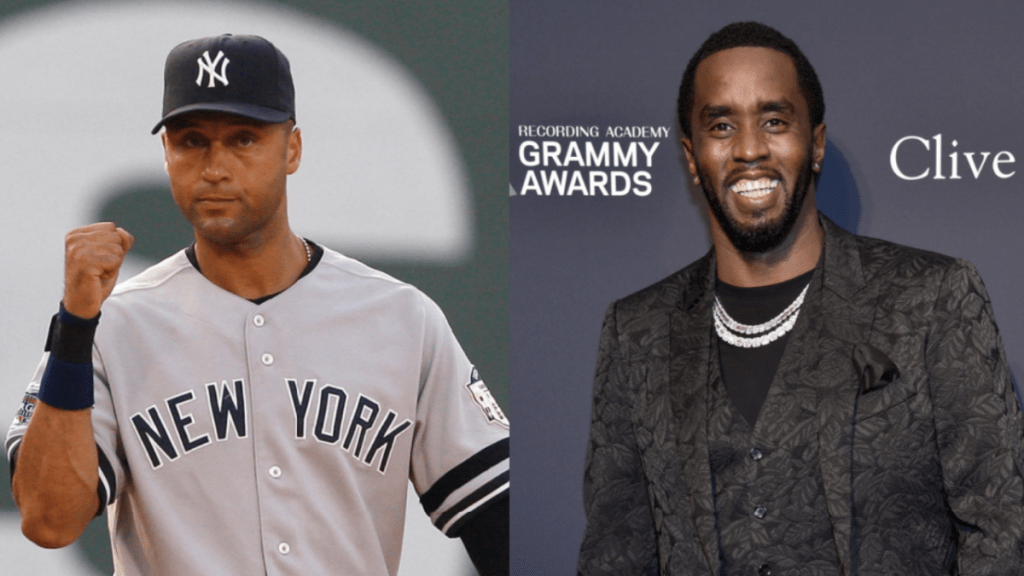 After holding out for years, Derek Jeter finally joined Twitter and Instagram on Tuesday (May 31) ahead of the premiere of his six-part ESPN documentary series The Captain in July.
During a Q&A with his already sizeable Instagram following, the New York Yankees legend as asked about his pre-game playlist throughout his illustrious playing career, which spanned from 1995 to 2014.
Jeter name-dropped rappers such as The Notorious B.I.G., Diddy, 2Pac and 50 Cent, essentially narrowing down his pre-game musical taste to "old school Hip Hop and R&B."
"Man that's tough, it's 20-plus years," he said. "My first walk-up song was Montell Jordan. It's been Puff, it's been 50 [Cent], it's been Biggie, it's been 2Pac."
@Diddy reacts to @derekjeter calling him one of his favorite pregame playlist artists pic.twitter.com/pYQhTgNM7Z

— LordTreeSa🅿️ (@LordTreeSap) June 1, 2022
Diddy quickly got wind of Jeter's answer and returned the favor by showing love to the Hall of Fame shortstop on his Instagram Story hours later.
"My brother @DerekJeter! Love! Love!! Love," he wrote while reposting the clip.
Derek Jeter and Diddy's relationship dates back to their time running around the Big Apple as NYC icons at the turn of the century. Diddy attended Jeter's 40th birthday in Manhattan and even welcomed DJ to Miami with an extravagant party when he relocated to the 305 as a part-owner of the Miami Marlins in 2017.
In a 2013 interview with ThisIs50, Jeter named Diddy as one of his top five rappers of all-time with 50 Cent, The Notorious B.I.G., 2Pac and Eminem rounding out the list.
Puff Daddy still isn't done churning out hits to make Jeter's playlist. With the recent launch of Love Records, Diddy is gearing up to release a new R&B album this year, featuring collaborations with crooners such as The Weeknd and Bryson Tiller.