Diddy's Son King Combs Says Dinner With JAY-Z Is 'Definitely Worth It': '[He] Inspired Me A Lot'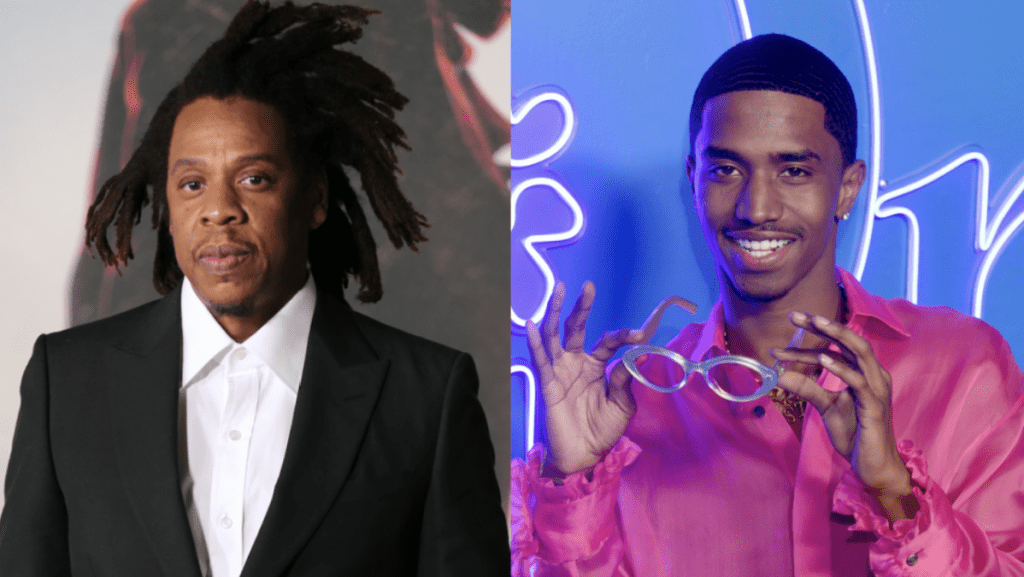 King Combs has taken a side in the ongoing dinner with JAY-Z or six-figure paycheck debate and he wants the convo with Hov every time.
Diddy's son sat down with Bootleg Kev on the heels of the Kodak Black-assisted "Can't Stop Won't Stop" this summer where he casually revealed that JAY-Z is a mentor in his life outside of his father.
"I would say Hov. Before I dropped this song, we had a talk and that inspired me a lot," he said. "The talk was definitely worth the money. You know how they say would you take the talk or the money? It was definitely worth it."
He continued: "He was just saying to believe in yourself and just always follow what's in your heart. And not what nobody else was saying just do what's in your heart."
Kev had Combs clarify his stance once again saying that he's "definitely" taking the dinner with JAY-Z over $500,000.
"Definitely take the dinner with Hov," he said. "It was in-person. That's my unc right there. Hov if you see this, I need a verse. We gon' get that one day."
The dinner with JAY-Z or $500,000 debate has taken over Twitter a few times in recent years. Jay's own streaming service TIDAL tried to settle the debate itself when telling followers to take the $500,000 last year.
21 Savage let his opinion be known that he's taking the dinner with the goal of locking down a collaboration with the rap legend. He even followed up to say he's getting the verse and the $500,000 since he was "blessed with the gift of gab."
More recently, JAY-Z returned to the studio when he made a show-stealing appearance on DJ Khaled's GOD DID album title track alongside Rick Ross and Lil Wayne. He clarified in a recent Twitter Spaces chat that while his engineer Young Guru said he laid the verse down in one take, this isn't entirely true.
"So while we was waiting for you to send the beat, we was just playing the [loop] inside the control room; so I was going through it a couple times," JAY-Z told Khaled on Twitter. "I was just rapping over like, any part, it kept looping and drops was happening in the wrong place."