Do Rappers Need Record Labels? Marlon Craft Found A Fan-Funded Alternative After Leaving Sony Music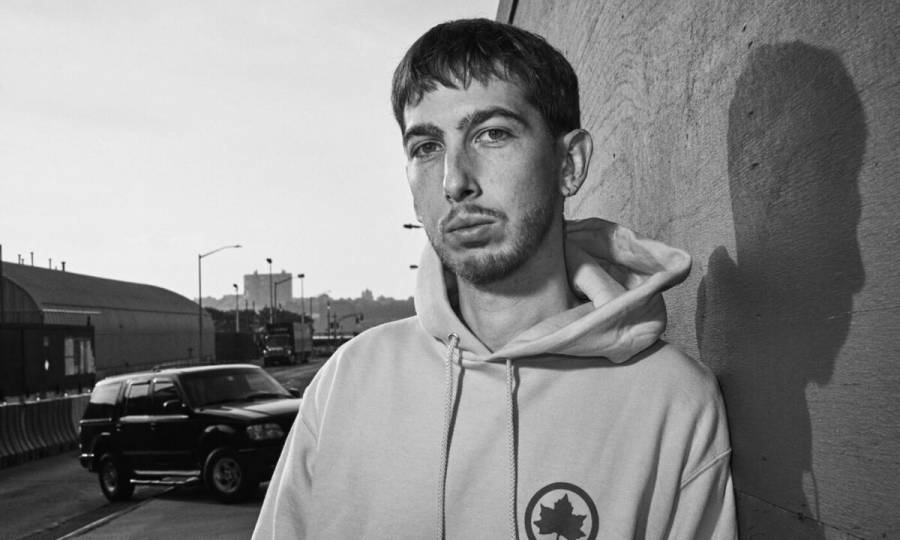 Kanye West's public dispute with his record label made rappers pay attention to their contracts, inspiring young artists like NLE Choppa to embrace independence. One person who's already done that is Marlon Craft, who left Same Plate Entertainment (a joint venture with Sony Music) to be an independent artist again.
While losing label support may seem discouraging to some, Craft has found a different way to make a living as an artist. The New York-bred MC launched a subscription service called The Center, which completely changed the way he operates.
HipHopDX caught up with Craft to discuss his return to the independent Hip Hop scene and how The Center has helped his career. The skilled lyricist also touched on whether or not he'd sign another record deal and the benefits of a subscription model.
HipHopDX: You're independent again after leaving Sony Music. What made you decide this was the right move for your career?
Marlon Craft: Without getting too much into the details, I split with Same Plate, and they're part of RCA Records/Sony Music now. First of all, shout out to them because they helped me build a lot of shit. They always let me do things how I wanted to do it. It was not always perfect at times, but I never had to sacrifice any of my core values really, and even in parting ways, they were super amicable and just want to see me win. So, I got love for them over there and I'll say that off the rip.
But it just became a point where it was like, "I just think this is the best thing for me." The way I need to move and knowing how much work I'm going to put in and knowing I want to see all this return and knowing what it means to be in a label situation and what I would need to be happy in one. It's not that I'll never mess with a label again, but when I do, I'm going to need to have the leverage necessary to make the relationship one that is fully reciprocal in a way that I feel good about.
That's where I'm at right now. And also, the business model now. I made this thing with The Center, which is the subscription service for my inner circle of fans. For the first time, it's like they're paying for content, I'm making a living. I put out "Time Will Tell" on DistroKid. I'm still looking at situations for the album, but I'm feeling good about where I'm at and I'm a prudent cat.
I'm never one to speak in absolutes or generalities because people do that a lot on both sides of the spectrum when it comes to labels and business. It's all about what's actually beneficial, what's actually equitable and what actually makes sense. I'm open to exploring that, but I just have a core set of values and principles when it comes to me and when it comes to business now that I understand the business better.
HipHopDX: You mentioned the subscription service. I think that's an exciting avenue for artists right now. If you build a fan base, there's a way to make real money with loyal supporters. It doesn't have to just be the traditional ways. What made you explore launching a subscription service?
Marlon Craft: I've always tried to cater to the inner circle of diehard fans, and I have different ways of doing that. Whether it's texting stuff and different services, but I always wanted to give exclusive opportunities to these people in the inner circle and utilize them to be a promotional force. I was just thinking about it. I was looking at people with Patreon and things like that and I'm like, "Man, when we're trying to set up a baseline."
The whole issue with the label thing is I was always broke, man. You get this little advance and look, it wasn't a major situation for real over there for me. When you do a major thing, you get a bigger advance, but still, man, the advance just dries up.
Then it's like, what are you? You're working against the recoup. You don't have a consistent income. I'm sitting here like, "Man, I don't need that much to live." I don't. I prioritize being rich as the last thing on my list, but how do I create something that's consistent? That's really coming in. When I was looking at people's Patreons and how many subscribers they had, I'm like, "Man, we have the depth of fan to do something." The goal is still to scale and be as big as humanly possible and we will, but I have enough fans that care enough about what I'm doing right now to eat. So, how do we utilize that?
Not just use them but give them these other things in return, right? I don't want to make a million Craft-styles or whatever all the time and oversaturate the market with things on the outside. But there are hundreds of people who don't give a shit and would love that from me all the time.
How can I can give it to them? And still kind of keep the curation on the outside of the different pieces I give to the world at the same time. We just thought about it and we were just like, "Man, let's go for it." And we were overwhelmed with how successful it's been and we want to expand it. We're going to host some things on The Center. We're going to host an open mic night there soon.
We're going to create some new livestream stuff and shows and different things are going to happen there. I just give them exclusive content and whatever. It's been really ill and it's been liberating to know just that safety net of "OK, we have enough money to shoot these videos. We have enough money to operate and to move." I really think we have the potential to just to build it out crazy in a way that's empowering.
HipHopDX: Has The Center empowered you as an artist?
Marlon Craft: A lot of times, one of the many problems with people when they're trying to do deals with labels is you have to have adequate leverage to get the deal that's actually fair. Once you know what the deal is, you want what's fair or that you might be comfortable with or where you're actually coming out on top. You have to have the leverage to get it, right?
The baseline of leverage is being able to walk away and be good. So, it's not to say, "Oh, this [subscription model] is the cure-all." Because it's still, on its own, nowhere near enough money.
It's expensive to make music and videos and do all this stuff, but it's about creating these baselines for yourself as an artist where you're like, in the meantime, I can live and I can build something that when I come to a table to try to take things to the next level, I'm not going to get fucked because I have leverage of my own. I know a lot of artists have been checking in because they've hit me about it, and I hope more people do shit like that, bro, because I think it's all about empowering artists.
Look out for more of HipHopDX's interview with Marlon Craft. Stream his latest project below