Donald Glover's 'Atlanta' Series Drops Season 4 Trailer & Release Month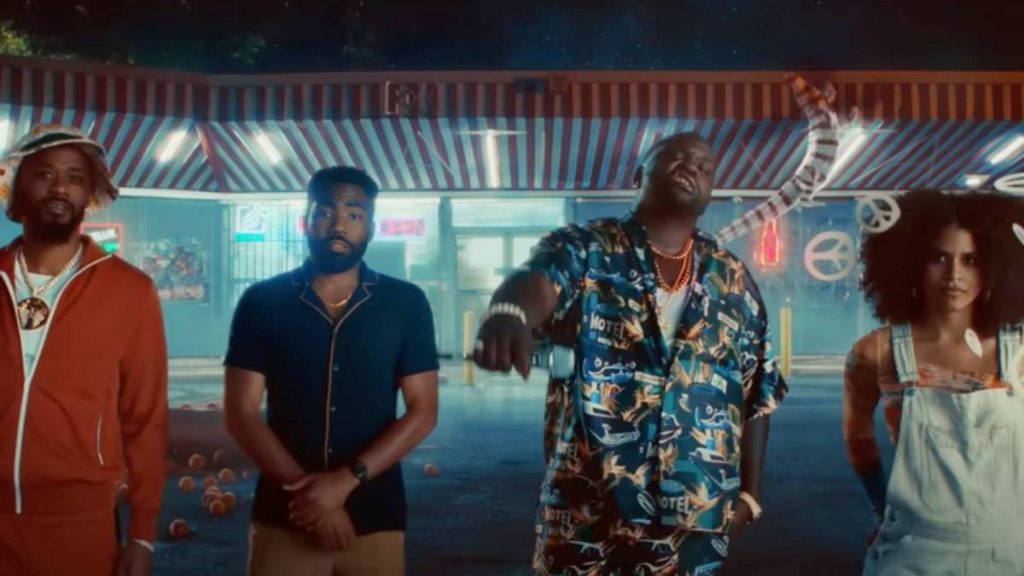 FX has announced that Atlanta will be back on screens in September — watch a trailer for the show's fourth season below.
The news comes after Season 3 of Donald Glover's hit series — which centers on music manager Earnest 'Earn' Marks (Glover) and rapper Paper Boi (Brian Tyree Henry) as they navigate a strange, seemingly otherworldly version of the Atlanta rap scene — aired earlier this year following a four-year hiatus.
"Back to the A. #AtlantaFX: The Final Season," the show's official Twitter account wrote alongside the Season 4 trailer. "September on FX. Stream on Hulu."
The trailer is scored by anonymous Brit collective SAULT's 2021 track "Bitter Streets" featuring Cleo Sol. Taken from their fifth album NINE, the project was only available to stream for 99 days from its June 25, 2021 release date.
After their adventures across the pond in Season 3, Glover and his co-stars Alfred 'Paper Boi' Miles (Brian Tyree Henry), Darius (LaKeith Stanfield) and Van (Zazie Beetz) are back home in the ATL to wrap up what will be the final season of the award-winning series.
Donald Glover's brother, Stephen Glover, who is an executive producer on the show, believes Season 3 was the creative team's best work, but has high hopes for Season 4.
"I've always thought that Season 3 was our magnum opus," he told GQ earlier this year. "This is where we did it all. But it's funny, Hiro and Donald have always said Season 4 is going to be even better.
"They're really high on Season 4. And I think Season 4 is good. Our mantra for that season was just, have more fun. There's definitely some really good episodes. But Season 3 in particular, that's the season where the writer's room felt the most… like we've really tapped into something here."
As for other Glover endeavors, Childish Gambino helped unveil New Balance's latest sneaker, the RC30, on July 7 by sharing an animated short film on his Instagram. The two colorways retail for $120.
"With celebrity-endorsed sneakers coming out every weekend, we thought Donald was a good collaborator for New Balance to take a more considered approach," said Joe Grondin, Business Unit Manager – Global Collaborations & Energy Projects at New Balance. "No loud colors or branding, just classic, easy-to-wear colorways of a new silhouette that fit Donald's style."