Drake Gives Lil Baby's New Single His Stamp Of Approval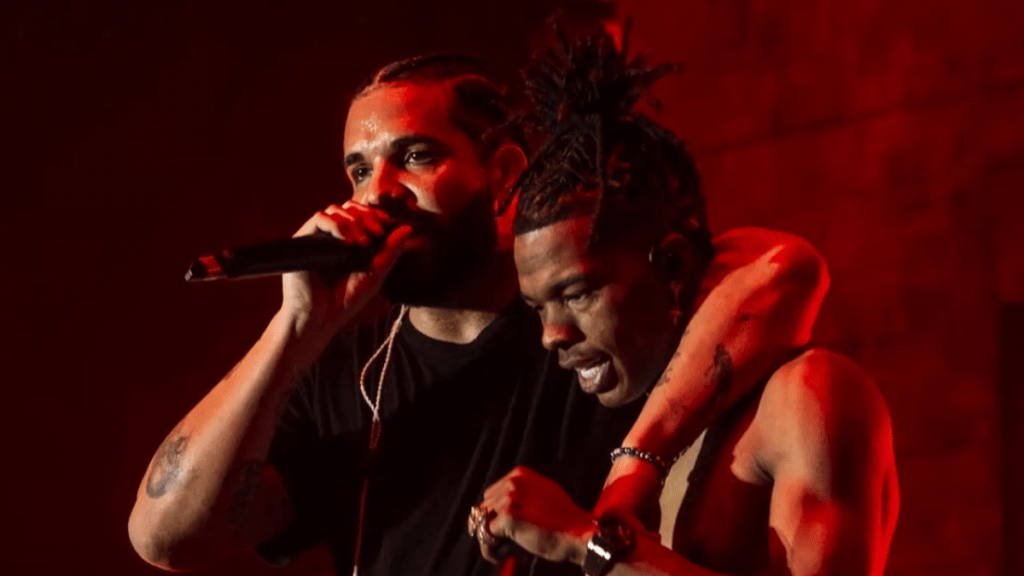 Lil Baby has chosen the potential first single from his new album — and it boasts Drake's stamp of approval.
While jet-setting across the country on Tuesday (August 16), the Atlanta rapper previewed an unreleased song on Instagram and hinted at it being the lead single from his upcoming project.
The track finds Baby flexing his five-star lifestyle and sending a warning to his opps over hard-hitting production from Nick Papz, which features a sample of a children's choir.
"I think this my be my first single off the album," he captioned the snippet. "I kno y'all tired of waiting 'It's Only Me' sooooooon [steam face emojis] them other snippets ain't go make it."
While it's unclear when the rest of the world will get their hands on the song, it appears Drake has had it in heavy rotation for a little while already.
"Been rolling to this for a month…WHAM really a GUY," he wrote in the comments section. NFL champion Odell Beckham Jr. and NBA pro Dion Waiters also co-signed the record.
View this post on Instagram
Lil Baby has been ramping up the anticipation for his new album in recent months. In April, he released two new songs, "Right On" and "In a Minute," before joining forces with 42 Dugg and Veeze for "U-Digg" in June.
A documentary on his rise to fame (Untrapped: The Story of Lil Baby), a joint tour with Chris Brown (One of Them Ones) and a string of high-profile guest appearances (DJ Khaled "Staying Alive," NAV "Never Sleep") are also setting the stage for the 4PF hitmaker's return.
The as-yet-untitled project will serve as the follow-up to 2020's My Turn, which handed Baby his first No. 1 on the Billboard 200 after earning 197,000 album-equivalent units in its first week. The album has since been certified 4x platinum.
The Voice of the Heroes — a full-length collaboration with Lil Durk — followed in June 2021 and also debuted atop the Billboard 200. The Chicago native hinted at reconnecting with Lil Baby for another album during a recent interview with Complex.
"We were vibing so crazy in the studio," he said while reflecting on The Voice of the Heroes. "We were just in that zone. He turned up and actually can rap. He ended up rapping his ass off. I'm changing my energy. Matter of fact, we both made each other start writing. I would do another one, sure."