T.I. Confirms Chainsmokers Face Punch Story Did Actually Happen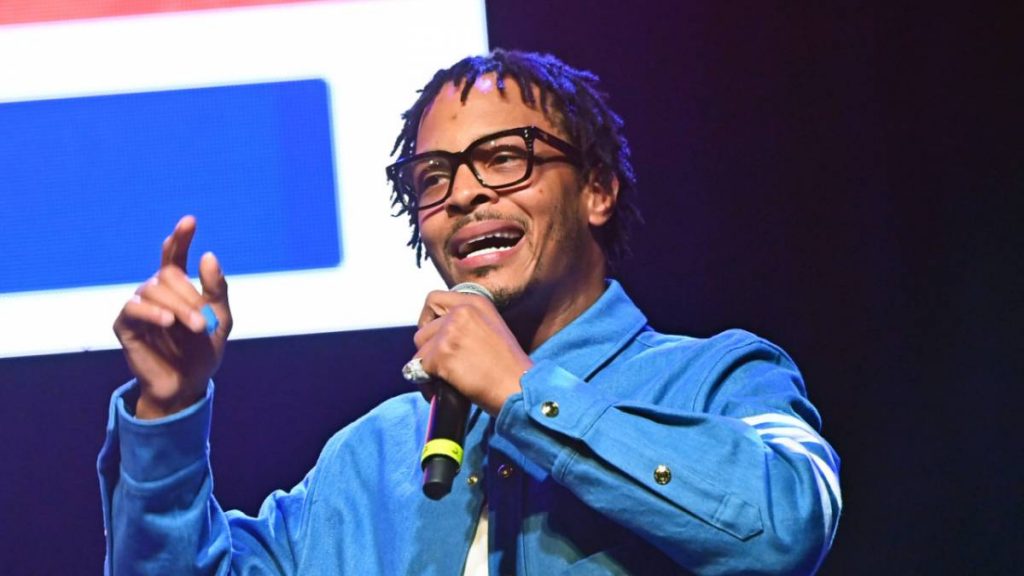 T.I. has confirmed that he was involved in an altercation with The Chainsmokers' Drew Taggert.
The Atlanta rapper took to social media on Wednesday (August 17) to address Taggert's story about Tip punching him in the face at a nightclub.
"Love The Chainsmokers, they make great music, you know," T.I. said in a video online. "It's really not much more to the story that you've already heard."
He added: "I think the most important thing to take away is afterward, we had a drink, we took a shot, and we moved on, you know? Loving the party, having a good time."
T.I. responds to The Chainsmokers incident https://t.co/FoC4kxW3kg pic.twitter.com/mX4IMbI3rg

— HipHopDX (@HipHopDX) August 17, 2022
T.I. said he's still a fan of the EDM/dance group but not to point he wants "sugar" from either of them. But to prove he really is a fan, the rapper invited the duo on his ExpediTIously podcast for a conversation.
"As a matter of fact, I would love to have you guys," T.I. said. "I was thinking about some guests to bring on ExpediTIously. I would love to have you guys on ExpediTIously if you can find the time to just sit down and chop it up. I'd love to kick it with you if y'all got some time on your hands. You know, let's catch a vibe."
The incident involving Tip and The Chainsmokers started when the New York duo uploaded a video to their TikTok titled: "When meeting T.I. goes wrong." In the video, Taggert can be seen hanging out with the rapper. What appeared to be a regular hangout turned interesting when Taggert explained what had just happened to him.
"T.I. just literally punched me in the face," he said as his bandmate Alex Pall Pall laughed in the background. "We're in a vibe and I, like, gave him a kiss on the cheek — it was totally my fault.
"And he was like, 'Don't do that.' And I was like, 'OK.' He pushed me off and I was like, 'Alright, my bad '… And he was like, 'Alright cool, we're good.' It was the weirdest interaction ever."
He continued: "First of all, T.I. is fully in the right here. I was feeling the vibes way too hard and I kissed T.I. on the cheek. And he punched me in the face for it! It's fully fine."
@thechainsmokersMy bad T.I. won't happen again… unless?♬ original sound – The Chainsmokers
Meanwhile, T.I. was recently presented with an Outstanding Georgia Citizen Award by Rep. Debra Bazemore (D-GA) at the Georgia State Capitol in Atlanta for his community service in his home state.
"In the grand scheme of things, we are only here on Earth in this life for a short period of time, and once we leave, people won't remember the clothes we wore or the things we have," T.I. said while accepting the award.
"We will only be remembered by what we meant to our family, our children and what we were able to do for others."