Juelz Santana Reveals He & Jeezy Were Planning Joint Mixtape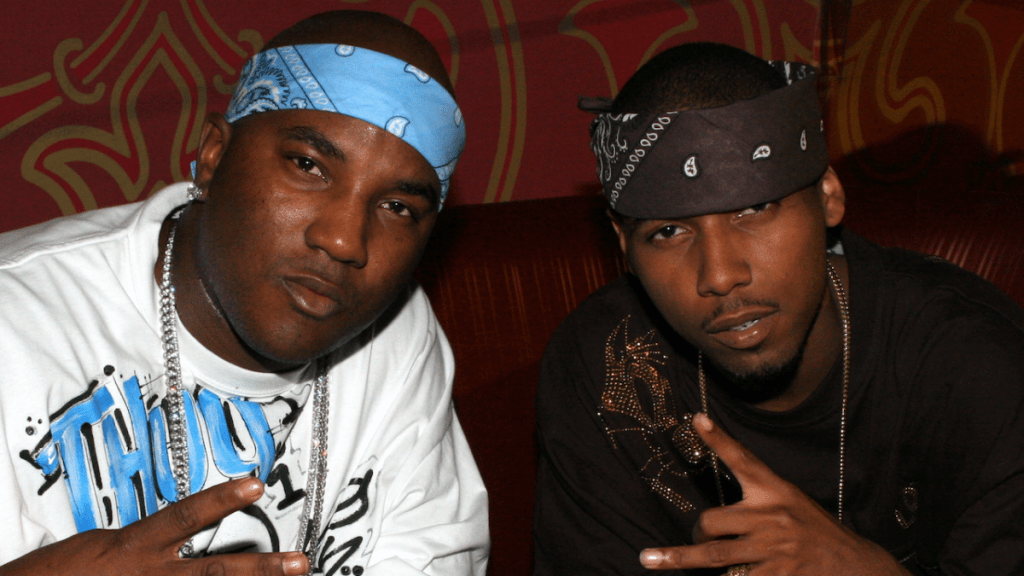 Juelz Santana has revealed he and Jeezy were recording a collaborative mixtape during the 2000s before running into some complications.
Appearing on the latest episode of the Hotboxin with Mike Tyson podcast, the Dipset rapper explained how Jeezy's busy schedule got in the way of them completing their joint project, which went as far as having a title and multiple songs recorded.
"Me and Jeezy were actually supposed to do a project together called Best of Both Hoods," Juelz revealed. "Jeezy kinda, he took off and he got real big, I don't wanna say he got like… I mean, basically, the mixtape didn't happen. Me and Jeezy did about four records then he kinda got real big, whatever, we didn't do the mixtape."
The project falling through paved the way for Juelz Santana and Lil Wayne's unreleased mixtape I Can't Feel My Face and their friendship that remains to this day.
"Wayne called me up and said, 'Yo, what's up with the tape you supposed to be doing with Jeezy?' I said, 'I don't know, man. Jeezy's moving, he's doing a lot of things right now,'" Juelz recalled. "[Lil Wayne] said, 'Man, wassup? If you wanna do it, let's do the tape. Let's do the tape together, me and you.' From there, it just so happens the next month, we wind up going on tour together. Me, Lil Wayne, Chris Brown, Dem Franchize Boyz and Ne-Yo."
He continued: "We went on tour and me and Wayne just got super close, we did a bunch of records on tour. Wayne is a studio rat, so after the shows Wayne always had the studio booked. Me and him would go to the studio, record, we recorded so much music. We just became super close, and that's been my brother ever since."
View this post on Instagram
Jeezy and Juelz Santana — who were both signed to Def Jam — previously collaborated on a song called "Best of Both Hoods" in 2006, which saw them rapping over Three 6 Mafia's "Stay Fly" instrumental. The song appeared on The Diplomats and DJ Envy's Bad Guys 8 mixtape, in addition to Chuck T's The Lost Tapes and Old School Chevys to Drop Top Porsches compilations.
Other collaborations between them include "Make It Work for You" (also featuring Lil Wayne) from Juelz's 2005 album What the Game's Been Missing!, along with DJ Khaled's "Brown Paper Bag" in 2007.
Revisit "Best of Both Hoods" below.