Drake Shows Love For J. Cole At Scarborough Shooting Stars Game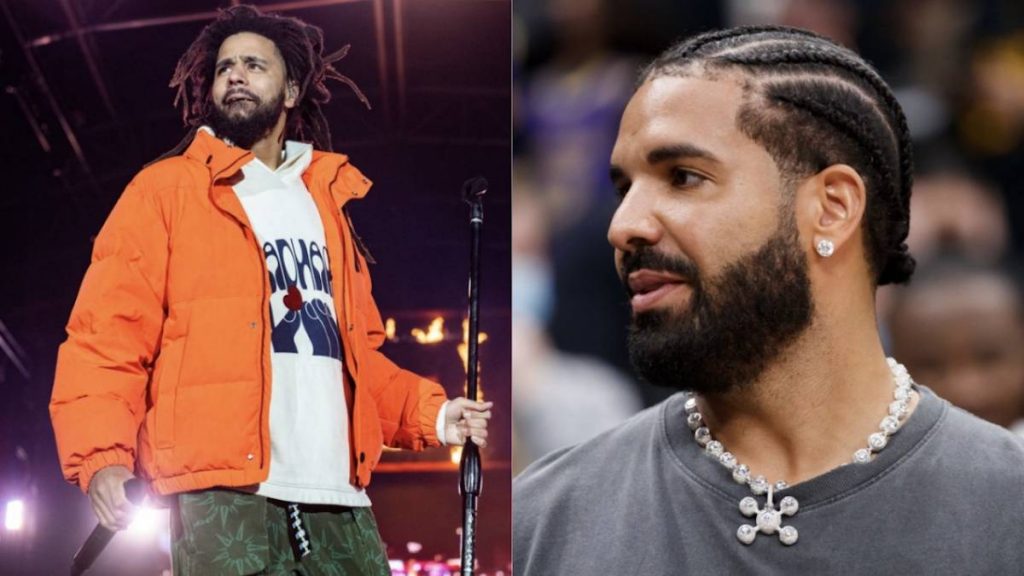 J. Cole's hoop dreams have taken him from Fayetteville, North Carolina to Africa and now, Canada. The Dreamville leader is currently playing in the Canadian Elite Basketball League. During his game versus the Hamilton Honey Badgers, Drake managed to find a courtside seat to support his "In The Morning" co-star.
The 6 God hit the sidelines wearing a Scarborough Shooting Stars jersey with Cole's name and number on the back, but it ultimately didn't prove to be a good luck charm for the squad. Hamilton beat Scarsboroguh 89-64 and Cole didn't register a point in his six minutes of action. Instead, he picked up a foul.
Drake pulled up to see J. Cole hoop ??

Tap in NOW ➡️ https://t.co/2PM5vD0TRu pic.twitter.com/nmeO2CJFYi

— Bleacher Report (@BleacherReport) June 5, 2022
Drake supporting J. Cole at his basketball game today. pic.twitter.com/jgz1oAp0k2

— Rap Alert (@rapalert6) June 5, 2022
On the season, the Shooting Stars are 1-3, with Cole totaling six points in the four games on two made 3-point attempts. Although Drake wasn't on hand for his highly publicized season debut on May 26, he made sure to post his reaction from home while watching on TV.
According to Complex, Drake even had a hand in Cole landing a spot on the Shooting Stars due to Drizzy's friendship with the team's part-owner and OVO co-founder Nicholas "Niko" Carino. Similar to his stint with the Basketball Africa League in 2021, Cole's time in Canada isn't a vanity project as he's not only bonded with his teammates but put in work during the team's training camp.
Aside from Drake, numerous artists in Hip Hop are saluting Cole's endeavors. In a recent interview with TMZ Hip Hop, Fivio Foreign and Dave East heaped praise upon Cole's game and his determination to continue living out a childhood dream.
"That's a game that anybody can play, so I feel like he's not stepping on a real ball player's toes by trying to play," East said. "He's just doing something else he wants to do. You can't get mad at it, you gotta salute it. I salute it."