Druski Suggests Kevin Gates Deserves 'Jailtime' For His Sexually Aggressive Lyrics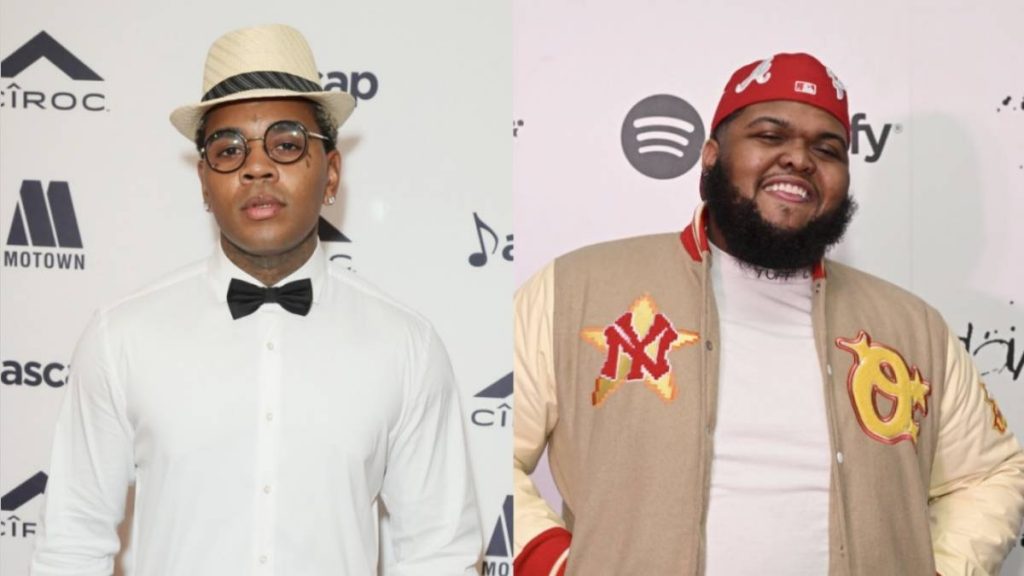 Druski has commented on Kevin Gates' latest antics, where the rapper acted out an aggressive sexual encounter during a recent performance.
The comedian took to his Instagram on Monday (August 22) with a clip showing Gates delivering a freestyle version of his 2017 track "D U Down." In the video, Gates describes and shows the sexual acts he wants to do to his lady, which includes hair pulling, butt slapping and strong hip thrusts.
The performance looked to be a little too much for Druski, who ended up cracking jokes on the Baton Rouge native, suggesting in the caption that Gates should be in jail.
"We not gone act like this N-gga dont Deserve JailTime This aint normal man," Druski wrote with a set of laughing emojis.
Kevin Gates saw the post and responded with humor saying: "#itbeyourownpeople."
View this post on Instagram
The clip is on brand for Kevin Gates, who usually holds nothing back with anything in his life, especially regarding sexual encounters. One of his most wildest stories came last month when he touched on the sexual relationship he had with his cousin during an episode of the Caresha Please podcast.
Yung Miami got down to business and asked Kevin Gates if he really had sex with his cousin. He explained it did happen and that the relationship continued for three years even after his grandmother told him they were related.
Gates also caught some slack in June for some lines he dropped on "Super General" regarding Beyoncé's urine. In the song, the rapper mentions Beyoncé letting him "hit her" and "make her piss all on this dick."
During a conversation with Bootleg Kev, Kevin Gates explained he wasn't being disrespectful and was just being honest. In the rapper's eyes, he's saying what everyone has always thought of Beyoncé.
"Ain't nobody say nothing to me," Gates said. "To be honest — and this with all due respect — that's one of the most beautiful women in the world. I sit in the trap with all the monsters; they same the same thing. All I did was say what everybody think."
He continued: "'You're the most beautiful woman in the world. I would drink your piss.' Like, what the fuck? Come on, man. Right here in my mouth. I speak for the n-gga's that incarcerated that sit there and watch these people on TV and everything. This is what everybody thinking."
If that weren't enough, earlier this month Kevin Gates told The Breakfast Club that women with facial acne have the best sex, in his opinion.
"I haven't met my match, but I met somebody that's really close," Kevin Gates explained. "And the reason I say she really really close — oh God, don't kill me — she got acne in her face."
He continued: "I know this gon' sound crazy. A lot of women with acne in they face got good pussy. 'Cause they hormones are so imbalanced, that it cause them to have congestion. So they not releasing properly. See, once I really put it on her, her face start clearing up."