Eminem Addresses 'Relapse 2' Rumors: 'They're Terrible Songs'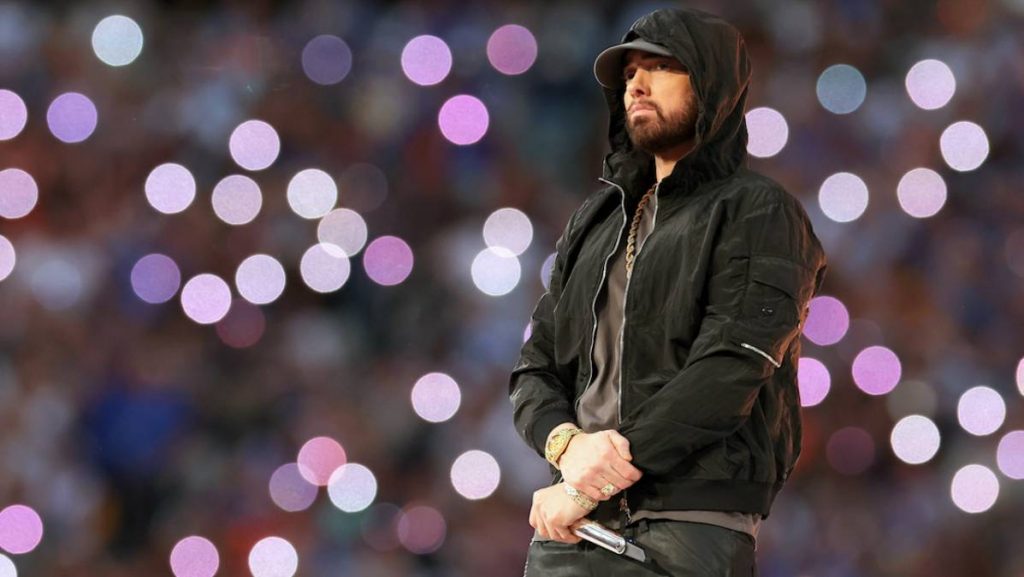 Eminem has finally addressed rumors about a Relapse sequel, which fans long theorized had been initially shelved when Marshall Mathers got sober.
The Relapse 2 rumor mill began churning again this year after Eminem dropped off a new track with 50 Cent titled "Is This Love ('09)" for his Curtain Call 2 compilation in August.
On Thursday (September 8), Slim Shady confirmed in an interview with longtime manager Paul Rosenberg on his new podcast Paul Pod: Curtain Call 2 that no such project will ever see the light of day.
"There's probably enough to make another Relapse 2," Eminem said. "There are a lot of songs that did not leak out from Relapse."
Rosenberg spoke about Relapse: Refill, which contained a collection of new songs from the 2009 tape, but regardless told Em that fans are demanding he release those "hidden" Relapse 2 tracks he just spoke about, which the Super Bowl LVI Halftime performer called "a setup."
"They're terrible songs, and if they didn't even make the albums on Relapse, and I feel how I feel about Relapse, then that should say something," Em continued. "There's no Relapse 2."
View this post on Instagram

Relapse 2 was initially a planned sequel that Em spoke about in 2010 before announcing a shift in creative direction.
"I got back in with [Dr.] Dre and then a few more producers, including Just Blaze, and went in a completely different direction which made me start from scratch," Eminem explained to Billboard at the time. "The new tracks started to sound very different than the tracks I originally intended to be on Relapse 2, but I still want the other stuff to be heard."
Eminem would follow up Relapse with his Recovery album, which debuted at No. 1 on the Billboard 200 with 741,000 copies sold and go on to be certified 8x platinum by the Recording Industry Association of America (RIAA). The project was the best-selling album of 2010 and was nominated for three Grammys.
Paul Rosenberg announced the seven-part Paul Pod series in August, and said the series would "give a look inside the making of the albums from the last 15 years of Eminem's career," including, "the processes, struggles and triumphs from some of the key people that made it all happen."
Previous guests on the show included Steve Berman, Royce Da 5'9″, James Larese, Skylar Grey and Adam Blackstone. Eminem is now closing out the series with a two-part interview. The second and final part airs on September 14.
Listen to part 1 below, with the Relapse 2 conversation starting at the 13-minute mark.