Eric B. Recruits Fat Joe, Scarface, Too $hort, Slick Rick, Fabolous, Peter Gunz + More For 'Harlem World' TV Series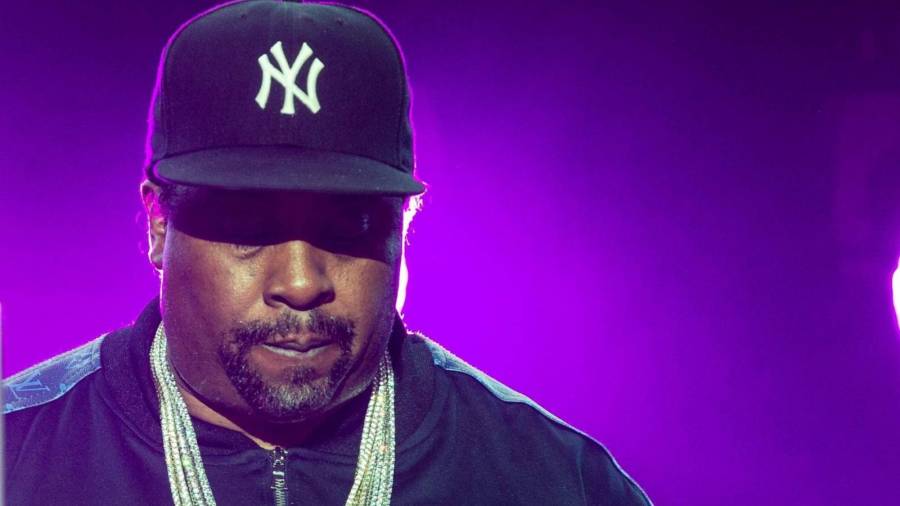 Hip Hop legend Eric B. made the jump from artist to actor in 2019 when he landed a role in the CBS crime drama Blue Bloods. Now, he's wading even deeper into the television waters with his own show called Harlem World. 
Named after the famed New York City nightclub, the series is a period piece that travels from the 1970s to the turn of the 20th century as it explores the evolution of the Harlem drug game and struggle for power. Although the series is fictionalized, it's based on actual events that happened in Harlem when drugs such as heroin, dust, coke and crack ruled the streets.
"It's about the New York City drug trade," Eric B. tells HipHopDX. "The Italians had all the drugs. What happened was back in the mid to late '80s, the Colombians came in, and they had more drugs than everybody and wound up taking the Italians out of play. And before crack, there was a thing called Bazooka — that was the first kind of crack. You gotta be from the streets of New York City to understand. It was the first version of crack.
"When we were in Harlem as kids, if you had dollar bills in your pockets, you were a sucka ass muthafucka. So we're bringing all of that to the screen, subtle stuff like that. Being a native New Yorker and walking librarian, knowing all this stuff, I thought we better jump on it so nobody fucks it up."
Currently in development with acclaimed director Brett Dos Santos and writer Jeff Farley, Harlem World will feature the likes of Scarface, Slick Rick, Fabolous, Too $hort, Ashanti, Peter Gunz and Fat Joe, among others. Eric B. says he's essentially been working on this series since he was 12 years old — it only took decades to come to fruition because it was a story in the making.
"Things take time, it comes in its time," he says. "Rakim used to say, 'I'm never gonna say a rhyme before it's time.' And I laugh and say, 'That's some bullshit.' It was just funny. What he says come true."
View this post on Instagram
Eric B. confirmed the first season of Harlem World has been finalized and production is expected to begin in 2023. A spin-off featuring women in the drug trade with follow. As he explains, "Women are responsible for every male drug dealer in Harlem and the world. They were in power, too."
But unlike shows such as Queenpins or American Gangsters: Trap Queens that are more focused on the cartels, Harlem World is "coming from the New York street side." With Eric B.'s extensive experience in television, he says this show has "been a walk in the park," and he's looking forward to sharing it with the world.
"Everybody's on board," he says of the show. "We're excited about it." In the meantime, he's focused on Blue Bloods, commentating on Triller boxing matches and juggling several other television projects.