Fabolous Drops 'Easy Freestyle' Video Starring Fivio Foreign & DaniLeigh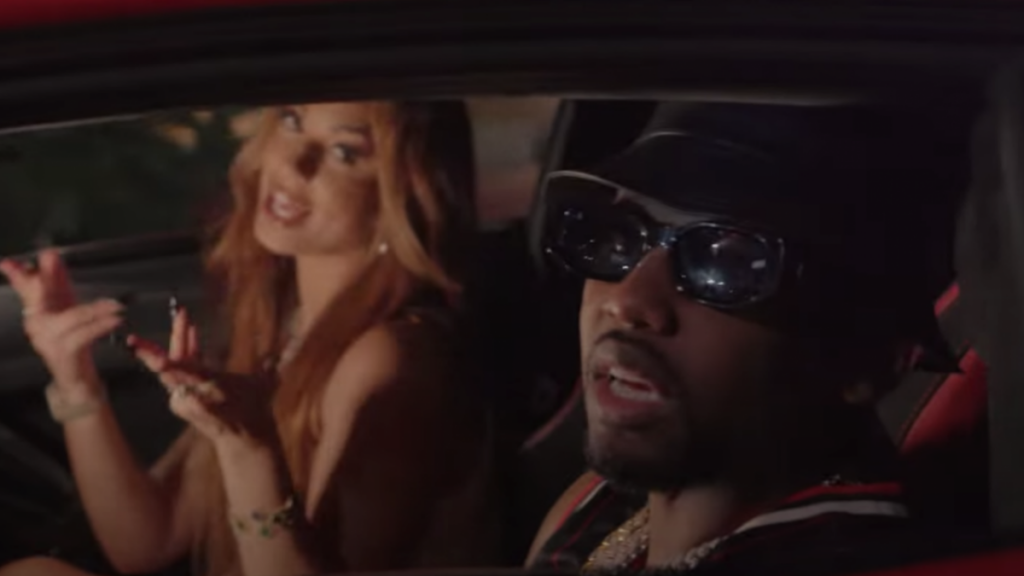 Fabolous has returned to drop off another smooth track titled "Easy Freestyle" — watch the song's video below.
The Brooklyn native goes through his lyrical exercise with ease in an accompanying video shot by Marco 2 Live which also arrived on Friday (September 16).
Even at 44 years old, Fab keeps his bars sharp and is always good for plenty of pop-culture references and celebrity name-drops on tracks. Within the first 30 seconds, DaniLeigh, Chris Brown, Jeezy and Gucci Mane all hear their number called.
"This is supposed to be easy/ DaniLeigh and Breezy but it's Gucci versus Jeezy/ Lot of awkward moments, couple wocky homies/ We supposed to be a team we are not opponents/ Three things, disrespect I do not condone it/ I ain't with the sucker shit and I don't rock with rodents," he raps.
As for the visual, Fabolous drives under the star-lit sky of New York City in his cherry-red Lamborghini. He even matches his car with his outfit that sees him rocking a pinstripe Michael Jordan Chicago Bulls jersey and a pair of black and red Air Jordan 13s.
Fivio Foreign and DaniLeigh make cameos in the clip as Dani hops in Fab's luxury whip for a ride around the Big Apple.
The pair were hit with dating rumors in August when DaniLeigh uploaded a video of the two in the car without context that it was for his "Easy Freestyle." The clip saw Dani even rapping along to lyrics from the then-unreleased track. She eventually took down the Instagram Story.
After laying low for much of 2022, Fabolous had a busy August on the music side. He served up a pair of new tracks after being challenged by Hot 97's Funk Flex to drop new music. Days later, Fab teamed up with Jim Jones for the Hitmaka-produced "Rich Hustle."
Fabolous' hasn't released a full-length album since 2019's Summertime Shootout 3: Coldest Summer Ever featuring several heavy hitters such as Meek Mill, Lil Durk, Gucci Mane, Roddy Ricch and more.