Fabolous & Emily B Welcome Newborn Baby Girl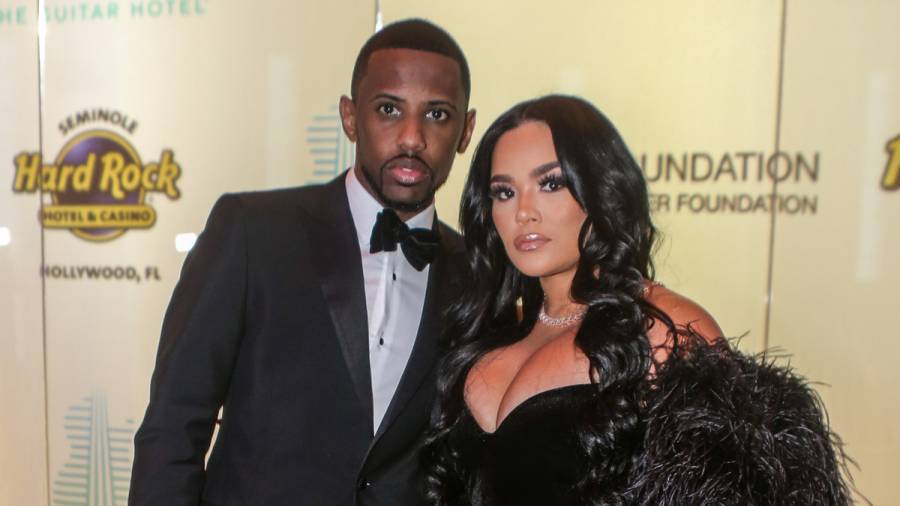 Fabolous and Emily Bustamante a.k.a. Emily B have a new member in their family. The latter gave birth to the couple's third child together, a baby girl, over the weekend.
The two haven't publicly revealed the name of their newborn as of press time. Emily did share a brief glimpse of the baby in a video posted on her Instagram Stories.
View this post on Instagram

#PressPlay: Congratulations to #EmilyB and #Fabolous on welcoming their newest bundle of joy into the world!!! 😍
Fabolous and Emily are the parents of two sons: 12-year-old Johan and 5-year-old Jonas. Emily also has another daughter, 22-year-old Taina Williams, from a previous relationship.
The couple first revealed Emily was pregnant with another kid in June. Fabolous celebrated Father's Day by sharing the news via Instagram.
"Got the best gift ever for Father's Day #GirlDad," he wrote as the caption to a sonogram of their baby girl.
Fabolous and Emily's relationship has often made headlines for the wrong reasons, including Fab being indicted for domestic violence with significant bodily injury, possession of a weapon and two counts of threatening to kill in 2018. His assault on Emily allegedly caused severe damage to her two front teeth.
In 2019, Fabolous accepted a plea deal to avoid jail time. Despite the attack, the couple remained together.