Fivio Foreign Claims He & JAY-Z Are Responsible For Bringing Long Verses Back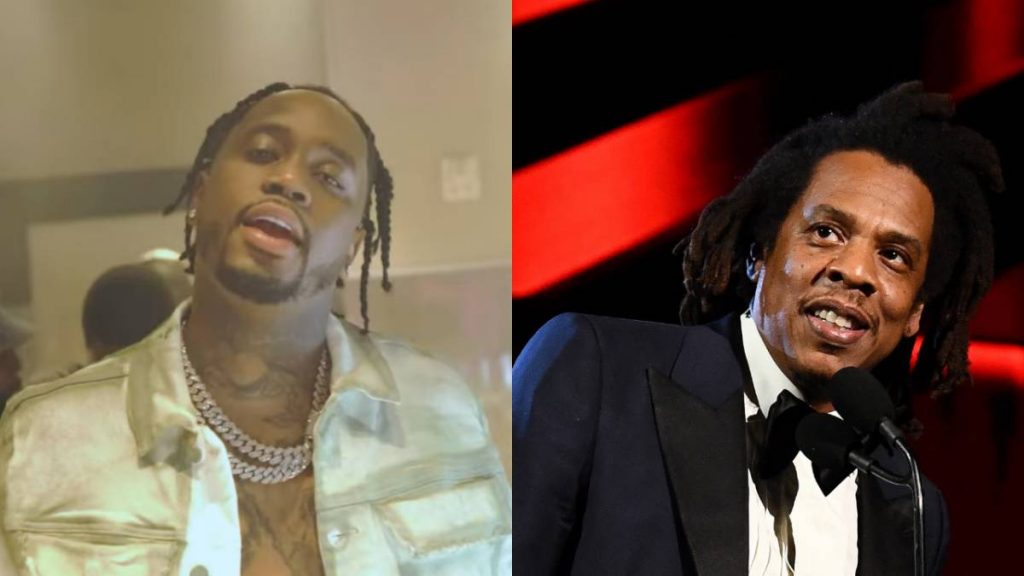 Fivio Foreign has responded to the hysteria surrounding JAY-Z's recent "GOD DID" verse by saying he and Hov are responsible for bringing long verses back.
"Me & Hov brought bacc long verses," Fivio tweted out on Thursday (September 1).
Me & Hov brought bacc long verses ?

— Fivio Foreign (@FivioForeign) September 1, 2022
While the rap community is still dissecting Hov's 4-minute long verse on "GOD DID," the Brooklyn drill rapper drove his point home by releasing his own freestyle over DJ Khaled's hit track.
In the freestyle, Fivio not only name drops all the A-list rap talent he's worked with this past year, but calls out the legends that have snubbed him in the process, Khaled included.
"And Hov never mentioned but I know he hear me too/ Your young boy said I'm the king, he compared me to you," Fivio raps on the track.
He continues: "N-gga that was Kanye West/ I even sit with one of Beyoncé's bests/ Even Beyoncé said demon time/ Khaled ain't call me for the album that hurt me inside/ On my album he did a skit called 'GOD DID,' then dropped an album called GOD DID."
The aforementioned skit was called "B.I.B.L.E. Talk" off Fivio's debut album B.I.B.L.E., but Fivio was right in saying Khaled drops his now signature "God did" call-to-action multiple times throughout the skit.
Elsewhere in the freestyle, Fivio also touched on his recent dispute with Ma$e, who he previously accused of signing him to a questionable recording contract with his RichFish Records imprint.
"Brought Mase back to life, man, that's a million dollars worth of game/ Ha, that n-gga lied, talkin' about I'm scared of who… He ain't even wanna say it/ I see it in his eyes/ And you still hate Diddy, so how I'm lettin' that shit slide?" he spits.
The brewing tension between Fivio and the former Bad Boy Records artists all began back in July, after Fivio said on Million Dollaz Worth of Game that his deal with Ma$e came with a meager $5,000 advance.
"The n-gga that brought me to him, he was like, 'Yo, man. Just sign that shit, You buggin,' I'm like, 'Yeah, read it.' He's like, 'Alright, just sign it. It's good.' So, I just signed it," Fivio said to Gillie Da Kid and Wallo.
He continued: "I thought that shit was going to last until whenever it was going to last. That shit ain't last two weeks. I don't really be complaining or crying over spilled milk. I already made this decision. For me, I'm in a better situation now. He get what he get…But I control my money"
Ma$e then stopped by Million Dollaz Worth of Game to refute this claim, and said the number was actually much higher.
"Because I set him up to do a deal to where I can control the deal, make the deal what it should be because I knew if he had the leverage, he would go in there and sell both of us out," Mase explained. "Then, when we went in the building, I took $800,000 and he took $700,000…The reason why it went down to $700,000 is because when I gave him $750,000 and I took $750,000, he owed me $50,000."