Flatbush Zombies' Meechy Darko Hits Up The Plug In Frantic 'Get Lit Or Die Tryin'' Video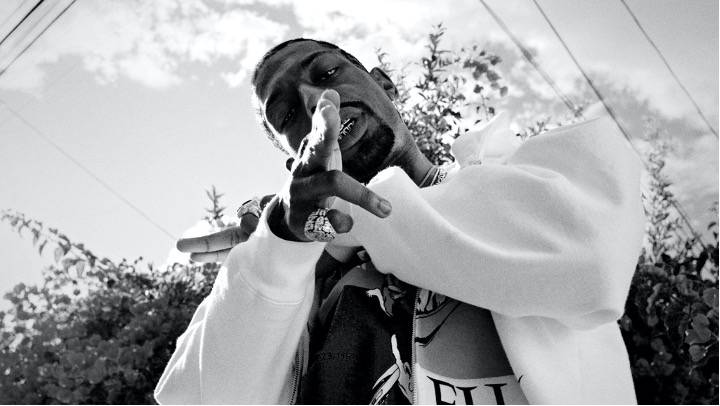 Flatbush Zombies' Meechy Darko has dropped off an unsettling new video for his latest single "Get Lit Or Die Tryin" — watch it below.
The chaotic track is the latest preview of the New York rapper's upcoming first-ever solo album, Gothic Luxury, which arrives August 26 via Loma Vista Recordings. It follows June's "Kill Us All (K.U.A.)."
The black and white video for "Get Lit Or Die Tryin" — directed by the Flatbush Zombies rapper and Ancillary Fund — follows Meechy as he meanders through his old neighborhood and conducts some business, dabbling in drugs, guns and women along the way.
Gothic Luxury is set to be executive produced by Dot da Genius and mixed by Neal Pogue.
Speaking about the album, Meechy said in a press release: "I had no choice but to make this the most personal thing I've ever done because fortunately or unfortunately, I'm in an extremely soul-stirring part of my life right now.
"Who I was yesterday may not be who I am tomorrow. I'm not who I was last week. There's no telling who I'll be next year or the year after, so it's very important to capture this while I can still feel."
It's true that Meechy has been through a lot these past few years. The rapper's father Ryan Simms was shot and killed by Miami Beach police officers back in 2020 after he stabbed the responding officer Ricardo Castillo with a knife.
"My heart is shattered," Meechy said in a statement on the Flatbush Zombies Instagram. "Never ever in my life felt pain like this before. On January 12th My father was Shot & Killed by Miami PD. I'm trying to stay strong and be tough for him. I'm filled with so many emotions right now. I don't want to come on here for any type of sympathy. I want to spread this message. To Any and everyone out there dealing with Mental illness. Please get help."
He continued: "I wish there was a handbook or some type of guide for this. This has been a Battle that My Family and I have been dealing with for over a decade, suffering in silence I used to think there was strength in that.
"Like a badge of honor or something…like I'm some kinda warrior cus I can take the burden and not ever have to say much about it. Hmmm…Wonder who I learned that super power from. I was wrong though. We was wrong. Real strength is dropping the veil."