Freddie Gibbs Admits He Was In A 'Dark Space' While Making '$old $oul $eparately'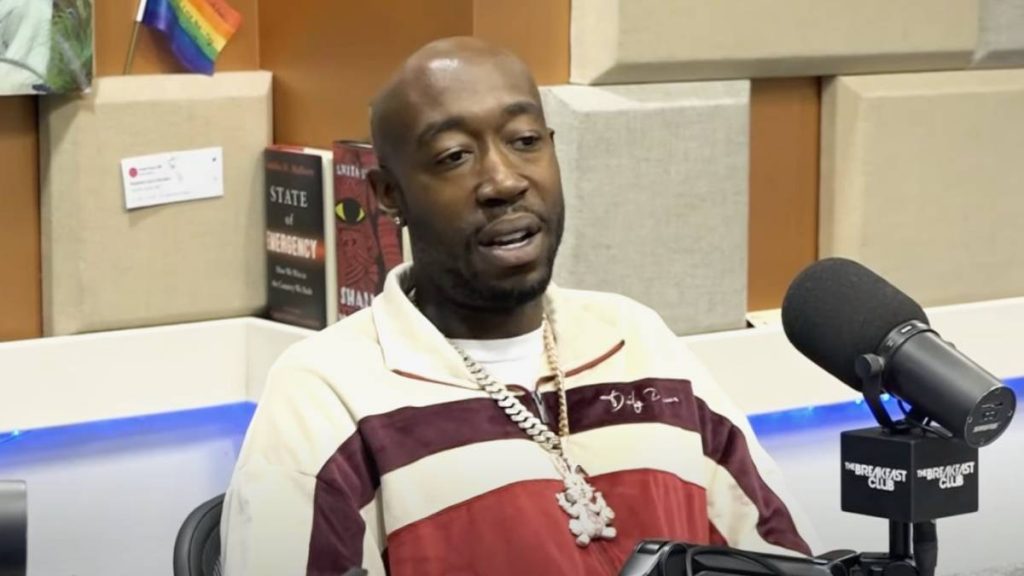 Freddie Gibbs has attained new career heights with the release of his latest album, $oul $old $eparately, but the recording process marked a much heavier time in his life.
In an interview with The Breakfast Club, the rapper revealed his fifth studio album was recorded at a point when he was facing turmoil in several different parts of his life. But one specific collaborator and their session was the turning point that led him to the finish line.
"When I was recording the album, I was in a real dark place," Freddie Gibbs said. "I was going through a lot of stuff, getting in fights, I had street stuff going on, homies getting killed; legal stuff, you know? And I was putting all of that into the record. And then when DJ Paul came in there, he really cheered me up. He really lifted my spirits to help me finish the album in the correct fashion.
"That was a crazy studio session, I love DJ Paul. That session really brightened everything up. He came in and he was just happy, the song was fun, and it was just like, 'Damn.'"
The two collaborated on "PYS," which is also produced by the Three 6 Mafia co-founder. The mid-tempo ode to success places DJ Paul among nine other high-profile features, including Offset, Moneybagg Yo, Rick Ross, Pusha T and Raekwon.
The admission may not come as a surprise to fans, as Freddie Gibbs is known for being transparent through his music. Elsewhere during the interview, he spoke about one of the most poignant songs on the project, "Grandma's Stove."
While the song recently made headlines for what many felt was a slight to his son's mother, the track also finds the rapper addressing some of the darker points in his life. Among lines about his street life, his father's battle with cancer and the impact Pop Smoke's death had on him, Gibbs openly admits to thoughts of ending his life.
"That [song] was like a suicide note, to be honest," he said during the morning show stop. "So it's better that stuff like that go on a record instead of a real suicide. Music is therapeutic for me. I don't really like therapy like that."
He went on to explain how the music business can get redundant, forcing him to find inspiration elsewhere. One such outlet has been acting: 2021 found the rapper starring in the independent film Down With The King. And Gibbs plans to delve further into that space.
"Acting is cool, but I wanna attack the film world the same way I attack the music," he said. "I wanna create things, I wanna be a producer, I wanna be a director."
Despite having earned a reputation for being embroiled in beefs, Gibbs has used this project and his current press run to address some of the negativity that comes with the fallouts.
"I don't initiate the violence, I just do what a man would do and handle himself in certain occasions," he stated at the top of  The Breakfast Club appearance. "I ain't never initiated no violence on no rapper. And if I did, you wouldn't know about it. I done had problems with people that done went way too deep. But I don't need to publicize it.
"I think that a lot of these guys that done had issues with me," he continued, "they come in the fight with camera crews. You know, we in the clout era. I don't gotta do no stuff like that to get no clout up. Music speaks for itself, my brotha."