Freddie Gibbs Begins 'SSS' Album Rollout With Billboards & Instagram Video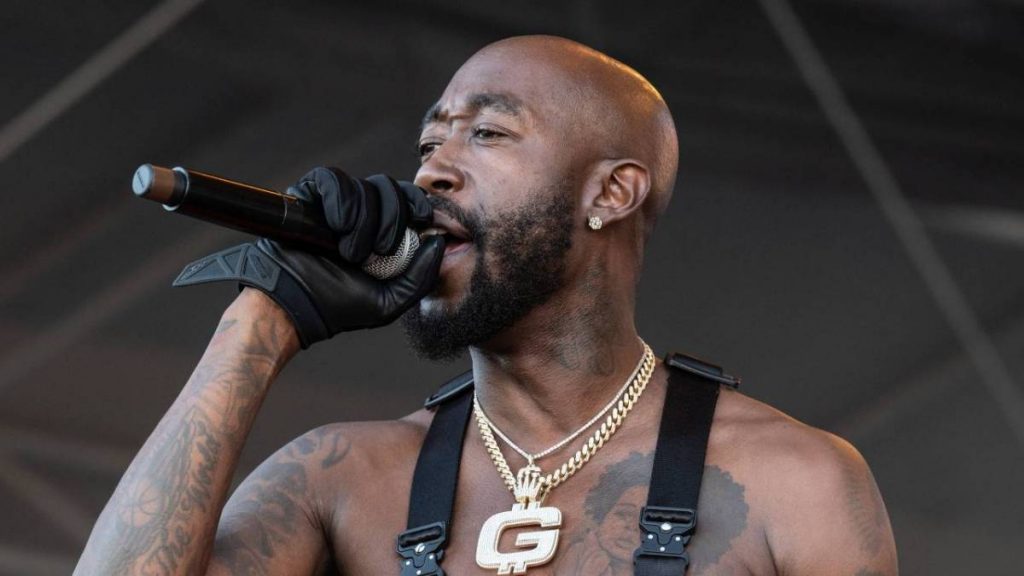 Freddie Gibbs looks like he'll be dropping his new album SSS very soon after promotion for the forthcoming project has begun.
On Thursday (September 1), Gibbs shared a video on his Instagram showing himself in what appears to be a hotel room with two women pillow fighting in the background. The rapper answers the phone and asks whoever is on the other line what they would do for a Klondike bar.
Gibbs hangs up before a graphic bearing the album title flashes on the screen and cuts to another clip of the Indiana native pointing at the camera and saying, "You know you done fucked up."
On Tuesday (August 30), TMZ obtained images from Los Angeles, Chicago and New York of billboards promoting a phone number and containing the "SSS Casino" logo that appeared at the end of Gibbs' IG video.
The phone number plays an automated message from a female concierge who instructs callers their "soul is sold separately," which is the acronym for "SSS." The billboards also include Freddie's "Big Rabbit" nickname in blue lettering.
View this post on Instagram
Freddie hasn't spoken much on his upcoming album this year. The last big news came in November 2021 when he revealed the production list featuring several high-profile beatsmiths.
"Madlib, Alchemist, Boi 1da, Pharrell, Jake One, DJ Paul, Justice League, Working On Dying, Seven Thomas, Tay Keith, Kaytranada, Bizness Boi… I got the best album of the year. #SSS," Gibbs wrote on Twitter.
During an interview with Complex about his movie Down With The King, Gibbs briefly spoke about what fans can expect from the highly-anticipated album.
"Nah man, SSS, my new album," Gibbs said. "Soul Sold Separately, that's my muthafucking all fresh shit. The new album is going to be crazy. This is probably going to be the best album I did. I think this one. I think ever since Piñata, I've been dropping classic albums, so I'm not going to stop right there.
"Piñata, classic. Bandana was a classic. Alfredo is a classic. SSS, going to be the same thing. I leveled up on his album. It's going to be more features. It's a little more sauce on this one I would say. Alfredo, that was just me rapping with…shit, I barely wrote a fucking hook on Alfredo. I was just showing n-ggas they can't rap better than me."
Freddie Gibbs' last drop came in 2020, when he released the Grammy-nominated Alfredo, a collaborative album with The Alchemist.