Freddie Gibbs Downplays Jim Jones & Benny The Butcher Fights: 'Ain't No Rapper Ever Hit Me'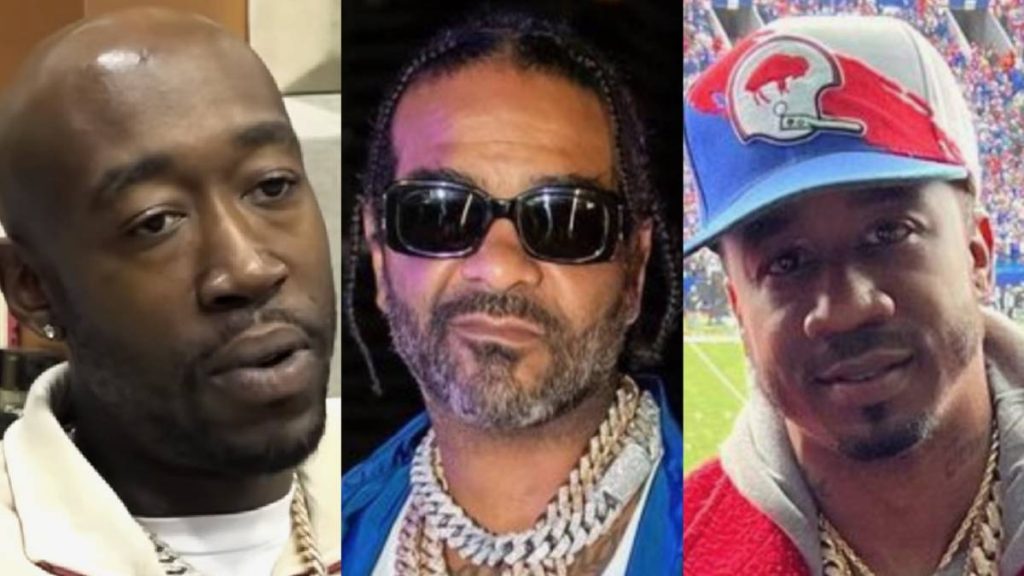 Freddie Gibbs has been in his fair share of altercations with other rappers and their crews this year, but he's downplaying the alleged brawls.
Gangsta Gibbs was asked about the scuffles with Jim Jones and Benny The Butcher during his interview with The Breakfast Club and he claimed neither of them actually laid a finger on him.
"All the incidents you see, I was just eating with my girl. I don't go out trying to start nothing with nobody… I like to fight… Either time could've been bad, but everybody naming these rappers and stuff but ain't no rapper ever hit me," he explained.
Freddie Gibbs and Benny's crews were involved in an altercation in May while Gibbs was eating at a restaurant in Buffalo while on tour.
"I've been in way worse situations than that," he continued of the Benny The Butcher altercation around the 17-minute mark. "I can't control if you bring 30 people to a restaurant with a camera crew to humiliate me but you end up losing."
Freddie Gibbs also touched on the Jim Jones beef, where he allegedly was involved in another scuffle with Jones's entourage while out to eat at Miami hot-spot Prime 112 in December.
"I let street shit stay in the streets and I don't got a problem with anyone doing better than me," the Indiana native said around the 14-minute mark. "It was some furniture moving, but it was a food fight or something like that. It wasn't nothing crazy like that. Nobody got fucked up to that point."
Gibbs squashed at least one feud earlier this month when he extended an olive branch to Jeezy and reached a truce to end their longstanding beef.
"I love U bro," he wrote in an Instagram post. "I apologize. But really U brought a different beast out of me and motivated me to get to this point so I gotta thank U at the same time. Love. @jeezy."
Freddie Gibbs delivered his $oul $old $eparately album on September 30, which earned him a career-best charting position on the Billboard 200 where he debuted at No. 11.