Freddie Gibbs Snipes R. Kelly & Akademiks In Funk Flex Freestyle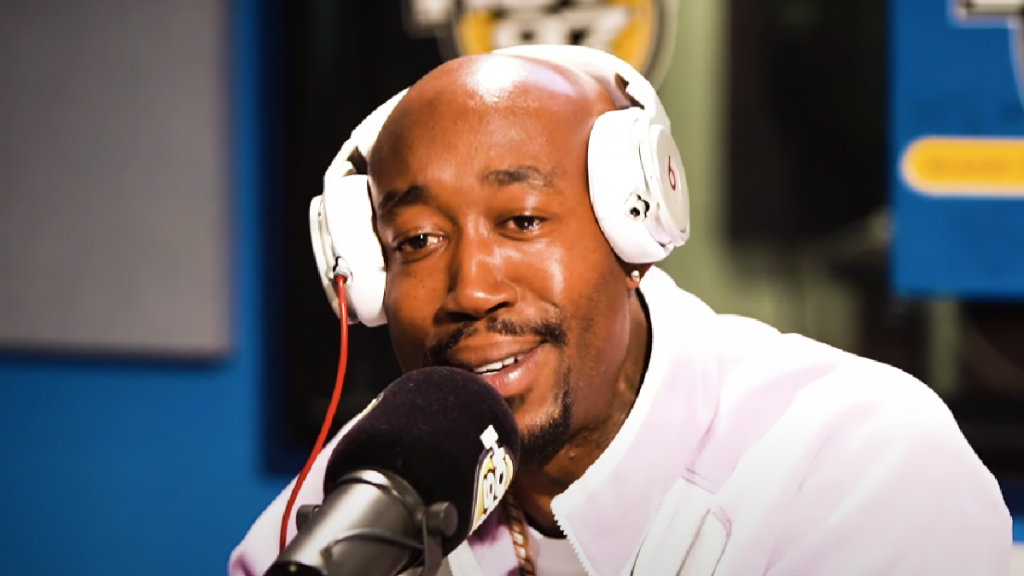 Freddie Gibbs has taken aim at R. Kelly and Akademiks in his new Funk Flex freestyle.
Rhyming over the instrumental of Amerie's 2002 song "Why Don't We Fall In Love," Gangsta Gibbs sniped both the disgraced R&B singer and the Hip Hop media personality in his almost two minute-long freestyle.
"On my Spike Lee, I might might direct, produce and starring me / Fuck R. Kelly, bitch I'm the new King of R&B," the Gary, Indiana native declared.
However, that line was tame compared to what he had in store for Akademiks, with whom he's been embroiled in an ongoing feud since 2020.
"Bout to squeeze Akademiks' titties, I love a fat bitch / You a dick-in-the-booty n-gga, go get the strap, bitch," he rapped, leaving a gobsmacked expression on Flex's face.
Gibbs, who has also been involved in an increasingly hostile feud with Benny The Butcher in recent months, let it be known that he isn't interested in burying the hatchet with any of his enemies.
"Pussy n-gga, I don't squash the beef, what you calling me for? / Put you in a bag, shout out to Stack, I want all of the smoke / Shoot you then get out of jail free like Monopoloy, ho," he added.
Despite his snarling rhymes, Freddie Gibbs actually made a peace offering to Akademiks after the freestyle. "I love Akademiks," he told Flex. "We gonna have a sit-down, but you had to get that shit for all that shit you've been kicking."
He added: "I think if we were to have a conversation, we'd probably be cool. I take it, too. I'll take everything he say and I love it. But you gotta take it when I give back."
The Alfredo MC also clarified that he was simply "joking" with his R. Kelly line and has love for the "Ignition" hitmaker, but doesn't condone the heinous crimes that have landed him behind bars.
"R. Kelly a Midwest n-gga, man. You know I love him," he said. "I mean, I don't love what you did and all that shit, but you know, I got love for you … The R in R&B, n-gga.
Gibbs also joked about donating money to Kelly's depleted commissary fund after hearing about him being "down bad on the books." "I got you, Sylvester," he quipped, leaving Flex in stitches.
Prior to his freestyle, the ESGN boss discussed a minor spat he had with another musical icon, LL COOL J, assuring fans there's no bad blood between them.
"LL said 'Mama Said Knock You Out.' I ain't fucking with LL, man," he said after Flex mentioned his "situation" with LL. "Let's get that straight right now: I got love for LL. I was joking, man … I just did Rock the Bells Radio drops and all that stuff for LL so we cool!"
In 2020, Gibbs roasted the Queens, New York native for his "Accidental Racist" collaboration with country singer Brad Paisley.