Funk Flex Debuts New A$AP Ferg Song, Challenges Fat Joe To Follow Suit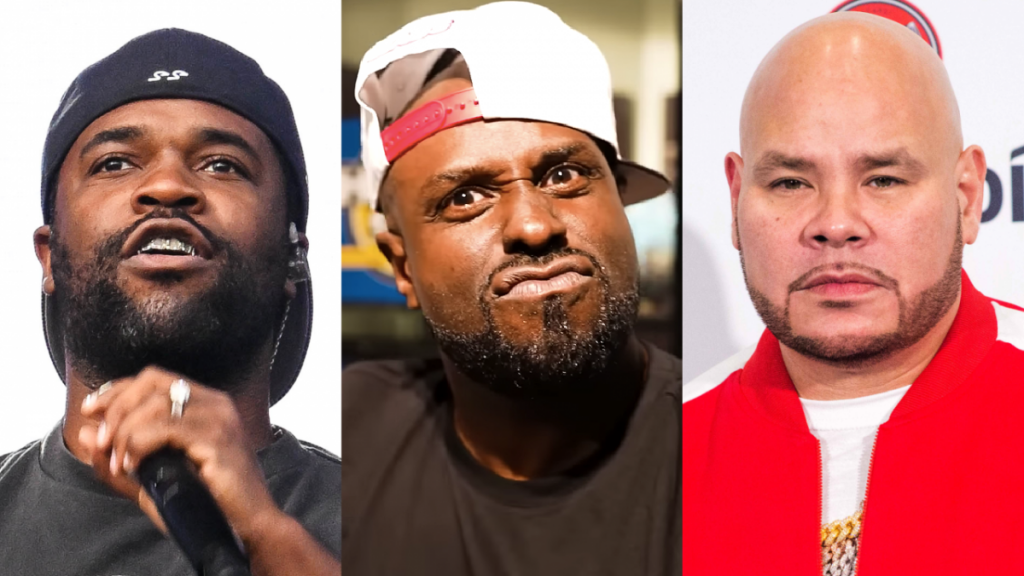 A$AP Ferg has released his first new material in almost a year, thanks to Funkmaster Flex.
After being challenged to release new music by the Hot 97 DJ last week, the Harlem rapper stepped up to the plate and supplied Flex with a brand new song, which he debuted on his radio show on Thursday night (September 15).
The untitled track — Ferg's first solo offering since last year's "Green Juice" collaboration with Pharrell — finds the A$AP Mob member flexing his high-flying lifestyle over a beefed-up sample of Anita Baker's 1990 song "More Than You Know."
"Turtleneck with the blazer, bumping Anita Baker / Old Dior frames, I pulled out the Marvin gators / Can we do it major? Chicks flown in from Asia," he raps. "It's more than new jewels and new baguettes / Ain't about a wrist watch and the new Patek / Couple homies like I'm still getting calls collect / Lawyer telling 'em it's [more than you know]."
View this post on Instagram
A$AP Ferg initially accepted Funk Flex's challenge last weekend, promising to send the DJ "the smoke" in a video of him puffing on a cigar while on a boat.
However, it appears Ferg almost missed the deadline, with Flex asking the self-proclaimed Trap Lord about the whereabouts of his song at the 11th hour.
"I AINT GET THAT SONG YET? WE GOOD? 7PM? U ACCEPTED THE CHALLENGE? CORRECT?" he wrote on Instagram shortly before his broadcast. "SOMEBODY HIT @ASAPFERG ???"
View this post on Instagram
Flex wasn't satisfied with just procuring a new song from A$AP Ferg, though. The veteran DJ continued his recent spree of challenges by turning his attention to Fat Joe, who has a week to deliver a new track.
"New York City, Jersey, Connecticut, I got another challenge for next week," he announced on-air while dropping his trademark bombs. "And this guy's been dancing me. I'm watching him spend a lot of money, make a lot of money. I'm watching him.
"I challenge Fat Joe to get me a song by next Thursday … That means you gotta come off the 'Gram, put the million dollars on hold. Sponsorship is postponed for the week, Joe. If you know Fat Joe, you tell him, Funk Flex is looking for him."
Joey Crack looks poised to step up to the plate as he swiftly responded to Flex's challenge. "Too easyyyyyy [crying fame emojis]," he wrote on his Instagram Stories while recording Flex calling him out on-air.
View this post on Instagram
Since launching his challenges following a spat with Griselda's Conway The Machine in July, Funk Flex has lit a fire under a plethora of New York City MCs, with everyone from Raekwon and Ghostface Killah to Busta Rhymes and Jadakiss delivering exclusive new songs for his Hot 97 show.
Flex has even dug up unreleased music from the late DMX after challenging his former Ruff Ryders running mate, Swizz Beatz, to dip into his vaults. As he made clear while spinning Rae and Ghost's new collaboration earlier this month, though, there are currently no plans to release the songs on streaming services.