Gucci Mane & Jeezy To Host In-Real-Life Verzuz Afterparty At Atlanta's Compound Nightclub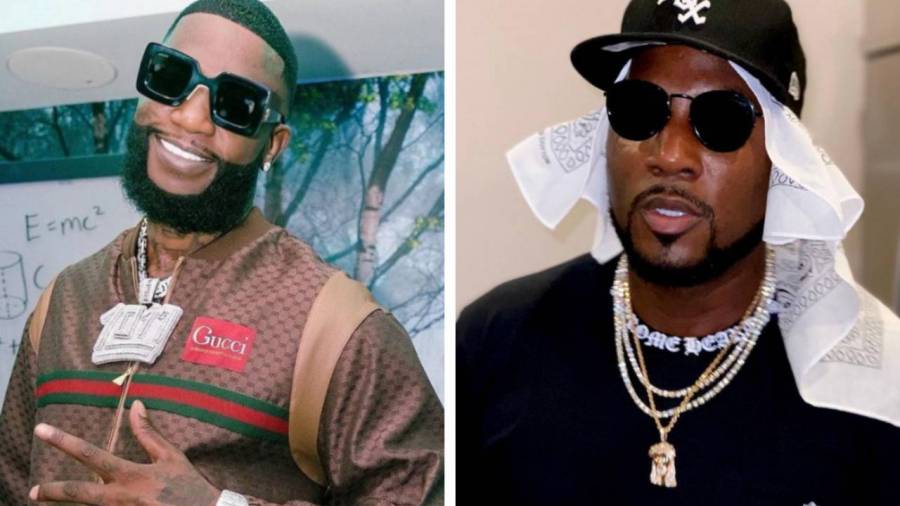 ATLANTA, GA. – Following the potential fireworks of Thursday night's (November 19) highly-anticipated Verzuz bout between former adversaries Gucci Mane and Jeezy, the Atlanta trap pioneers will be co-hosting an after party together at the Compound nightclub in Atlanta.
Flyers began to surface for the official after-party before Compound confirmed Jeezy and Gucci would indeed be in the same room once the Verzuz battle came to an end. For those interested in witnessing the "Atlanta Super Bowl," visit the AGEntertainment website for tickets or call (404) 400-5061 to reserve a private table.
View this post on Instagram
View this post on Instagram
Guwop threw gas on the flammable situation when he posted a meme taunting Jeezy about killing his friend Pookie Loc back in 2005 during a home invasion. Gucci claimed self-defense and the case against him was eventually dropped in 2006 due to a lack of evidence.
View this post on Instagram
"[Pookie Loc] needed to be in the ground," Gucci Mane said of the fatal incident during an interview with Charlamagne Tha God in 2019. "I put his ass where he supposed to be. He tried me. If somebody comes he and try to kill you, yeah you know it's self-defense … you gotta do what you gotta do."
Jeezy has kept his head down with a busy fourth quarter of 2020 to close out the year strong. On the heels of tomorrow's Verzuz with his "Icy" collaborator, Jeezy will unleash The Recession 2, which arrives 12 years after the 2008 classic album. He already dropped the candid "Therapy For My Soul" single on Wednesday (November 18), where he namedrops Freddie Gibbs and 50 Cent.
"If One-Five wasn't my dawg, I would've touched 'em," Jeezy begins. "When that shit went down with Gibbs, I couldn't trust 'em/Invested my hard earn money, tied up my bread/But he gon' try to tell you I'm flawed, that's in his head/It's happening just the way that I said it, good on your own/And if I'm honest nothin' gangsta about you, leave this alone."
Gibbs responded hours later telling Jeezy to not talk any "street shit" with him after agreeing to do a Verzuz with Gucci following the aforementioned death of Pookie Loc.
"@jeezy n-gga smoked yo partner and u bout to sit in the room and do a verzuz wit him. Don't talk no street shit to me fam."
@jeezy nigga smoked yo partner and u bout to sit in the room and do a verzuz wit him. Don't talk no street shit to me fam.

— Skinny Suge (@FreddieGibbs) November 18, 2020
Make sure to tune in to Apple Music, Instagram Live or Verzuz TV to see everything unfold Thursday night (November 19).