Hit-Boy Brings Nas Partnership Full Circle With 'Stillmatic' Freestyle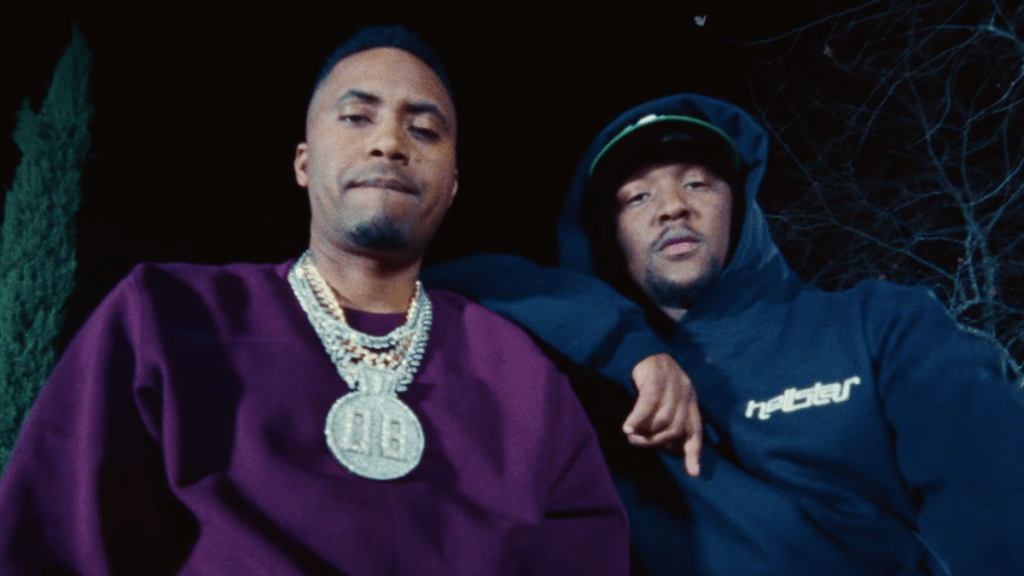 Hit-Boy and Nas are one of the most prolific partnerships in rap right now. Across three albums in two years — the Grammy-winning King's Disease, King's Disease II and Magic — the legendary Queensbridge rapper has found an unlikely sonic sidekick in the West Coast hitmaker, whose hard-hitting beats have helped breathe new life into the veteran MC's career.
So when it comes to Hit-Boy's turn on the mic, it only makes sense for him to bring things full circle and dip into Nas' classic catalog. That's exactly what happened during an appearance on The Bootleg Kev Podcast this week as the multi-platinum producer/rapper kicked a freestyle over "Stillmatic (Intro)," the opening title track from Esco's 2001 album.
"They thought I came up, I'm barely tipping the scale/N-ggas wishing I fall instead of wishing me well/Appreciation turned to expectation/Sometimes you gotta X 'em out without the explanation/What's the over-under they label me underrated?/I had to bet on myself, spent the weekend in Vegas," he rapped over the Hangmen 3-produced instrumental, which features a sped-up sample of Stacy Lattisaw's 1980 hit "Let Me Be Your Angel."
Of course, Hit-Boy is no stranger to gracing the mic. In 2012 — the same year he produced hits like Kendrick Lamar's "Backseat Freestyle," G.O.O.D. Music's "Clique" and A$AP Rocky's "Goldie" — the HS87 honcho released his debut solo project HITstory, featuring appearances from Big Sean, Kid Cudi, 2 Chainz, Bun B and John Legend.
In addition to follow-up efforts like Tony Fontana and The Chauncey Hollis Project, Hit-Boy has released two full-length albums as one-half of Half-A-Mil alongside fellow West Coast native Dom Kennedy; according to a recent Instagram teaser, the duo have a third on the way.
After putting in Producer of the Year-worthy performances in 2020 and 2021, 2022 is shaping up to be another busy year for Hit-Boy. In March he dropped Bulletproof Soul with Nipsey Hussle signee Pacman da Gunman, before joining forces with Dreezy for HITGIRL in May.
He's also picked up credits on Snoop Dogg's Bacc On Death Row, Conway The Machine's God Don't Make Mistakes and 2 Chainz's Dope Don't Sell Itself.
Looking ahead, Hit-Boy serves as executive producer on The Game's forthcoming album Drillmatic (out June 17) and is currently working on King's Disease III with Nas. Collaborations with Playboi Carti, Big Sean, Roddy Ricch, Polo G, Don Toliver and Jay Worthy have also been teased on social media.