Jadakiss Roasts Stranger's 'Michael Jackson Jacket Sneakers'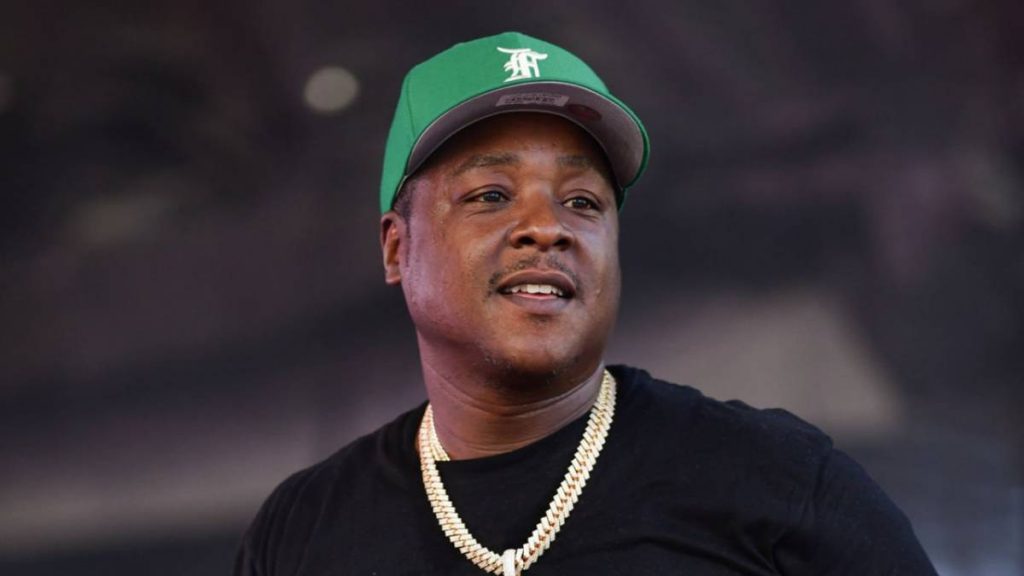 Jadakiss knows a thing or two about roasting someone, as people saw during the Verzuz showdown between The LOX and Dipset last year. During a recent trip, the Yonkers rap legend put on his roasting hat once again and hurled jokes at a stranger's shoes.
In a video shared on his Instagram page, Jada sits in an airport with his team when a man strolls by with a pair of red sneakers adorned with all sorts of zippers. The kicks were elaborate, and Kiss couldn't help but cut ass on the guy and his sneaker choice.
"N-gga had on the Michael Jackson jacket sneakers," Kiss said while letting out a characteristically raspy laugh. "That's crazy."
View this post on Instagram
Jadakiss' joke had rap peers such as Lloyd Banks, Pete Rock, Tony Yayo, Drag-On and Dave East laughing in the comments section. The late King of Pop was known for his eccentric outfit choices, with one of them being the red diamond-studded zipper jacket from the music video of his 1983 classic "Beat It."
The Kiss of Death MC is not one to play with in a roasting session. During the aforementioned Verzuz battle, he singlehandedly destroyed Dipset to the point that Jim Jones wanted a 1-on-1 rematch with him. However, that bout never materialized as Jadakiss told Shade45's Superstar Jay he isn't entertaining the battle.
"I heard him say that but I didn't entertain it. I don't think Verzuz would entertain it. I don't even think the people would want to see that," he said in response to Jones' challenge.