JAY-Z & Team Roc Post Bail For Alvin Cole Wisconsin Protestors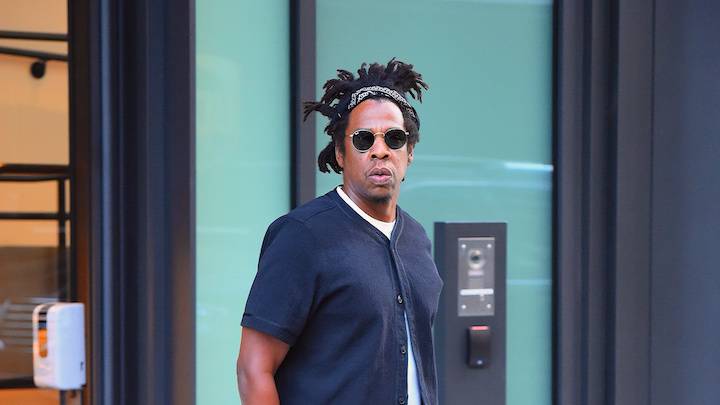 Wauwatosa, WI – JAY-Z is continuing the fight for justice for Alvin Cole.
The entrepreneur along with Roc Nation has posted bonds for several protestors in Wauwatosa, Wisconsin, including family members of Cole — a 17-year-old Black teen who was shot and killed by local police in February. Milwaukee County District Attorney John Chisholm announced on Wednesday (October 7) no charges would be filed against the officer who shot and killed Cole.
Per CBS News, Hov and the social justice arm of Roc Nation, Team Roc, paid court fees for Cole's mother, Tracy, as well as his three sisters, Taleavia, Tristiana and Tahudah. Team Roc additionally paid the bond amount for several other demonstrators who were arrested while protesting the District Attorney's decision.
ICYMI: We were there overnight as Alvin Cole's sister Teleavia was released from the Waukesha Co. Jail. Hear what she and family attorney @KimMotleysLaw have to say about the family arrests caught on Facebook live @CBS58 pic.twitter.com/FPeTCvuMr9

— Pauleen Le (@PauleenLe) October 9, 2020
"In this case, there is sufficient evidence that Officer (Joseph) Mensah had an actual subjective belief that deadly force was necessary and that belief was objectively reasonable," Chisholm said. "I do not believe that the State could disprove self-defense or defense of others in this case and therefore could not meet the burden required to charge Officer Mensah."
The Cole family were joined by the family of Jacob Blake, another Wisconsin man who was shot by police and left paralyzed. In total, 24 people were arrested for a violation of the city's 7 p.m. curfew. Cole and Team Roc proclaim "excessive force" was used during the arrest. Authorities reported that two of the protesters called for medical attention.
In July, Hov and Team Roc called for Mensah to be fired, noting that over the last five years, Mensah has shot and killed three different Black men. In a letter shared to DA Chisholm, Team Roc called for Mensah to be prosecuted and for all officers to be outfitted with body cameras, noting that the city hadn't had a fatal shooting by a police officer other than Mensah in the last five years.
"It is your responsibility to do the right thing, hold Mensah accountable for his actions and protect Wauwatosa citizens from further tragedy," Team Roc wrote. "Mensah must also be de-certified and fired from the police force immediately."