JID Reveals 'DiCaprio 3' Will Be A 'Gangsta Grillz' Mixtape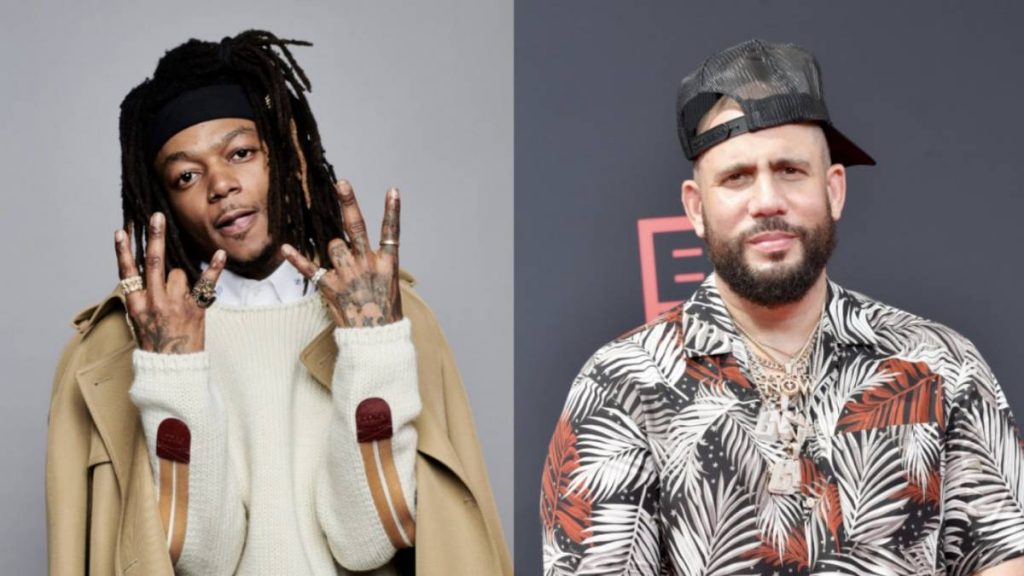 JID just dropped an album, but he's already thinking about his next project, which will be a DJ Drama Gangsta Grillz entry.
The Dreamville artist sat with Complex for a special interview to promote his latest album, The Forever Story, and he shed light on his new project, which will be the next entry in his beloved DiCaprio series. According to JID, DJ Drama is throwing the Gangsta Grillz label on it, and the rapper is looking to jack some beats.
"Me and Drama are really gonna do it right," JID said to Complex. "I'm talkin' about on other niggas beats. We're going to do a DiCaprio 3."
JID's collaboration with Drama will be their second go around following Dreamville's Gangsta Grillz entry in 2022 titled D-Day.
The DiCaprio series began with the first entry, which dropped as a mixtape in 2015. JID returned with the sequel in 2018 as a full-length album that featured the likes of 6LACK, ASAP Ferg, BJ the Chicago Kid, Ella Mai, J. Cole, Joey Badass and Method Man.
Leonardo DiCaprio inspired the series as JID revealed in an interview in 2018 that he sees himself and the famous actor as unrecognized greats. Leo won his first Academy Award in his decorated 30-plus year career in 2016 after being nominated seven different times.
On the other hand, DJ Drama is itching to add more inclusions in his legendary Gangsta Grillz series. He already laced Tyler, The Creator with his own entry last year with the Grammy Award-winning CALL ME IF YOU GET LOST.
Drama followed that up with a string of releases with Jim Jones, Seddy Hendrix, Badda TD and OMB Peezy. Tory Lanez even threw his name into the mix when he tweeted wanting to revisit his New Toronto series in June.
Other artists may be included in the Gangsta Grillz family as well. Icewear Vezzo and Drama teased fans with their forthcoming collaborative effort on Twitter a few weeks ago, and the Generation Now boss even mentioned wanting to finish Max B's Gangsta Grillz tape once he's released from prison.
The hype around the Gangsta Grillz resurgence, so to speak, has Drama appreciating people's passion and love for his iconic series. He jumped on Twitter a few weeks ago and acknowledged all the artists who have been hitting him to do a tape.
"N-ggas is hittin me bout doin Gangsta Grillz Mixtapes like its '06 again And Im here for it Love the Nostalgia…," Drama tweeted.