Juice Crew Legends Kool G Rap & Big Daddy Kane Reunite On 'Fly Till I Die'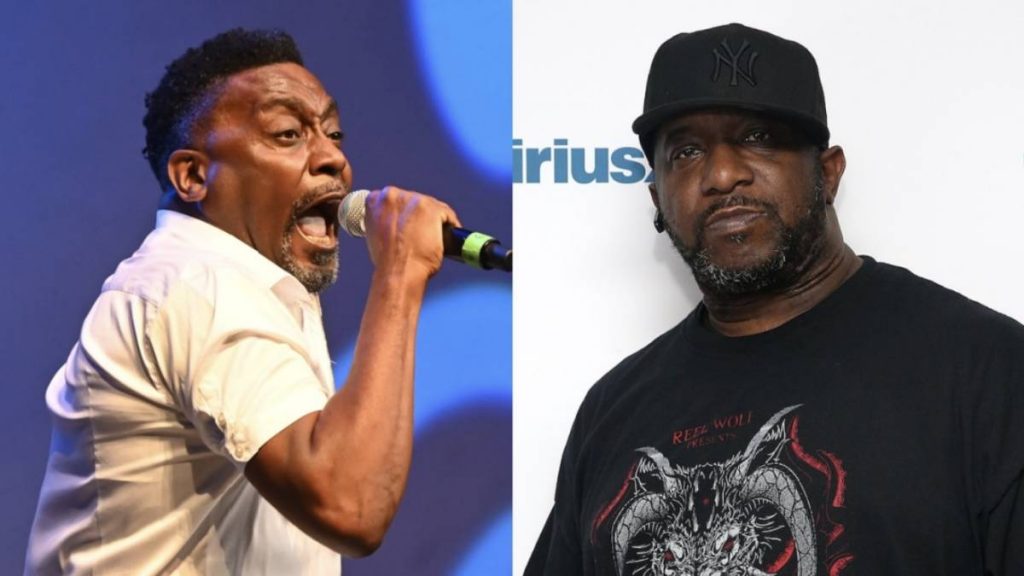 Kool G Rap and Big Daddy Kane are turning back the clock with a brand new single titled "Fly Till I Die" and it appears they haven't missed a step.
The Hip Hop duo unleashed the record on Thursday (August 25), and it finds Kool G Rap and Big Daddy Kane trading bars over hard-hitting production inspired by the genre's golden era.
"We poppin' Louis XIII corks / Some mean cloths, clean Porsch' / Knockin' bitches of your dreams off / Money in washing machines, boss / Little n-gga, come around when you finally climb up the beanstalk," raps Kool G.
Big Daddy tags himself in with an equally vicious verse saying: "We all saw a path that was lucrative, sorta / Even though that's how we know you usually get caught up / Trying to make a bird fly and move from his corner / And running with the rockets like the Houston kid Porter / Brooklyn shit, but y'all talkin' Big / Nah, dawg, I'm talkin' about hawk, dog, and pig."
The single can be found on Kool G Rap's upcoming album Last Of A Dying Breed and features contributions from Sean Price, AZ, 38 Spesh, NEMS, Royal Flush, and Vado. Domingo will handle producer duties for the whole album. It was also recorded and mixed at Sound On Sound in Montclair, New Jersey, the same studio where Biggie's Ready To Die, JAY-Z's The Blueprint and Kanye West's Graduation were recorded.
In addition to his new album, Kool G Rap will also be inducted into the National Hip Hop Museum (NHHM) alongside Slick Rick, Diamond D, Whodini, UTFO and Chubb Rock. The induction ceremony takes place on Friday (August 26) at Atlantucky in Atlanta, Georgia. "Fly Til I Die" will close out the ceremony, a fitting end to Kool G Rap's induction.
In an interview with NHHM's founder and CEO Jeremy Beaver in May, Kool G Rap discussed another single, "Born Hustler" featuring AZ.
"It's self-explanatory," he says in the clip exclusively obtained by HipHopDX. "Certain people just got that in their geneology, their genetics. I know of a lot of cats that just was hustlers, and hustlin' don't necessarily mean street game hustle. You can be a hustler and be a Wall Street hustler.
"Hustler is what you call go-getters. I classify myself as a go-getter. That's what got me doing what I do. I didn't just decide to rap and just got in the game, and it was simple as just that. It was a long grind until I fell into the right place at the right time, right people got their hands on me and I got a situation going."