Kid Capri Calls Out Wiz Khalifa For DJ Rant: 'I'd Have Swung On You'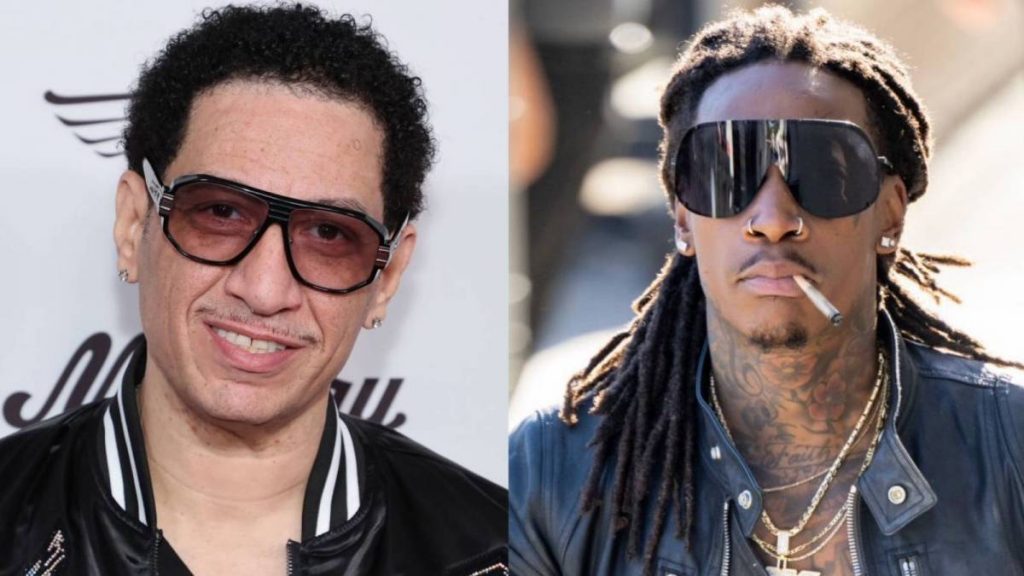 Kid Capri has responded to a video of Wiz Khalifa ranting at a pair of DJs during a recent performance at Poppy Night Club in Los Angeles.
In the viral clip, Khalifa is seen screaming at DJ Mike Danger and MC Tron in front of the audience, reportedly incensed the pair weren't playing any selections from his latest album Multiverse, which was released on Friday (July 29).
"Bitch ass n-gga, if you wanna fight, n-gga we can do it," Khalifa can be heard saying. "Y'all n-ggs suck, don't hug me bitch. Y'all n-ggas suck. Play my new shit n-gga, play it n-gga, play 'Bad Ass Bitches.' Y'all are horrible DJs. I came here tonight to promote for y'all and have a good ass time and have a great time, but you know what I'm not gonna do?"
He added: "I'm not gonna sit here and let these hoe ass n-ggas act like this shit is acceptable. I'm a real ass n-ggas dawg. My album just came out today. My album just came out today, play my new shit dawg."
#wizkhalifa Goes off on DJ Mike Danger and MC Tron for being "horrible" at their jobs and offered up the fade to them at Poppy night club in LA pic.twitter.com/dqPVGil3ZG

— No Jumper (@nojumper) July 31, 2022
The video has prompted responses from a number of members of the DJ community, including Kid Capri, who in a new video said he was surprised by the Taylor Gang leader's actions as he thought Wiz was a nice guy when they met.
"When I met you, you was a cool dude, man. That's why I'm a little surprised why you would disrespect those DJs like that," Capri said. "Those kids is young dudes, probably, you know, scared and nervous that they playing for you, happy that they're playing for you. [They're] probably not as professional and on-point as you are, but for you to stand up there and disrespect them like that, man, that was just crazy."
Kid Capri then referenced his recent Breakfast Club interview, where he talked about the lack of respect some DJs have faced over the years and how they've often been viewed as just someone who plays records behind an artist.
"It be stuff like this [Wiz incident] that minimizes what the DJ is," continued Capri. "I don't know if you was lit or drunk, or whatever the case may be, but if that was me and you spoke to me like that, I'd have swung on you right away. Immediately. And we would have dealt with it however we'd have to deal with afterwards. But I wouldn't have went for that.
"They're young kids, and I get it, but these are the same dudes that play your music, man. DJs play your music, you know what I'm saying? But you get in front of that crowd and disrespect them like that, I just didn't agree with that. That was wack."
See Kid Capri's response below:
View this post on Instagram
In other Wiz news, the rapper has stated that he believes Hip Hop is trapped "in a box" because of the current divide between old and new generations.
Having just dropped off his latest funk-infused album Multiverse, the Taylor Gang head sat down for an interview with XXL where he spoke about the lush live instrumentals he relied on for the backdrop of the project.
He said he made the decision to do this because he wanted to show the younger generation a different "musical experience" than they're used to.
"It just reminds people of different musical experiences," he told the outlet. "Right now, we're kind of in a box just because the younger generation, they haven't really experienced the things that we went through, you know what I mean? So, it's like, to give them that option so they can feel it and know what it feels like."
He continued: "That's not to say that anything is right or wrong or better or worse, but it's just to give you that experience and involve you into it, and to give you a chance to get that on a heightened level."