King Von's Estate Releases 'Get It Done' Video On Rapper's 28th Birthday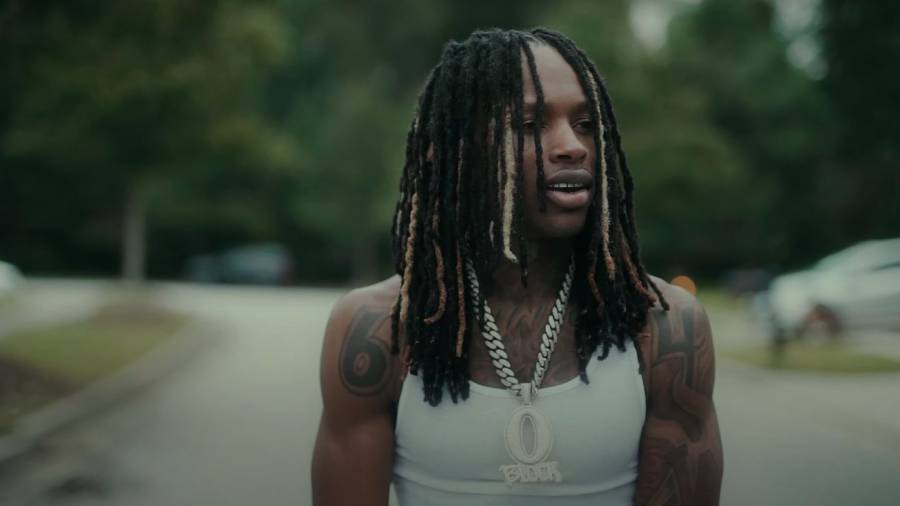 King Von's estate has dropped off a new visual for his song "Get It Done" in honor of the rapper's 28th birthday.
"Get It Done" first appeared on Von's posthumous record What It Means To Be King back in March, but the visual accompaniment finds Von alive and well as he navigates paranoia within his old hood alongside OMB Peezy.
Fans were quick to marvel in the comments at Von's work ethic and how he was able to record both the visuals for "Get It Done" and previously "Too Real" before his untimely death in 2020.
"This man's work rate was unmatched, god knows what he would've achieved if his physical form was still with us," one fan wrote.
King Von's What It Means To Be King served as the sophomore follow-up to 2020's gold-certified Welcome to O'Block, and arrived after Von's estate and label Only the Family/Empire released two singles from the project: "War" and "Don't Play That" featuring 21 Savage. The latter ended up becoming Von's highest-charting song to date, debuting at No. 40 on the Billboard Hot 100.
As Von's friends and family celebrate and mourn on what would have been the Chicago rapper's 28th birthday, controversial YouTuber Charleston White has been very outspoken about Von's death as of late.
In a recent interview, he put Von's murder down to "choices and decisions" the rapper made following his alleged involvement in multiple homicides.
"King Von was known to be a killer," White told Akademiks on his Fresh & Fit podcast. "A man who killed Black people. A man who was accused of killing a Black girl … He's celebrated, right? You got celebrities who take pictures in front of his mural. What about his victims family? … Why don't y'all ever speak for them?"
He continued: "What about these victims over here who nobody shining the light on? So, these people are hurting; they don't have a voice. They don't have nobody [who] can say, 'Man, fuck them.' But they saying, 'Fuck King Von because he's been accused of killing their people.
"So, when I get the knowledge and the information that [King Von] is a killer and these are the victims — n-gga, I don't give a damn about no killer who's bragging about killing people … So, when I look at King Von's circumstance, I don't say it's unfortunate, I say that was a man that worked hard to die."
King Von (real name Dayvon Bennett) was shot on November 6, 2020 during an altercation with Quando Rondo's crew. Another Chicago man, 34-year-old Mark Blakely, also lost his life that day. Timothy Leeks (AKA Lul Tim), who was also shot during the incident, was arrested for Von's murder.