Kodak Black Drops 'Usain Boo' Video Following Trafficking Arrest: 'The Pigs Tryna Discourage Y'all'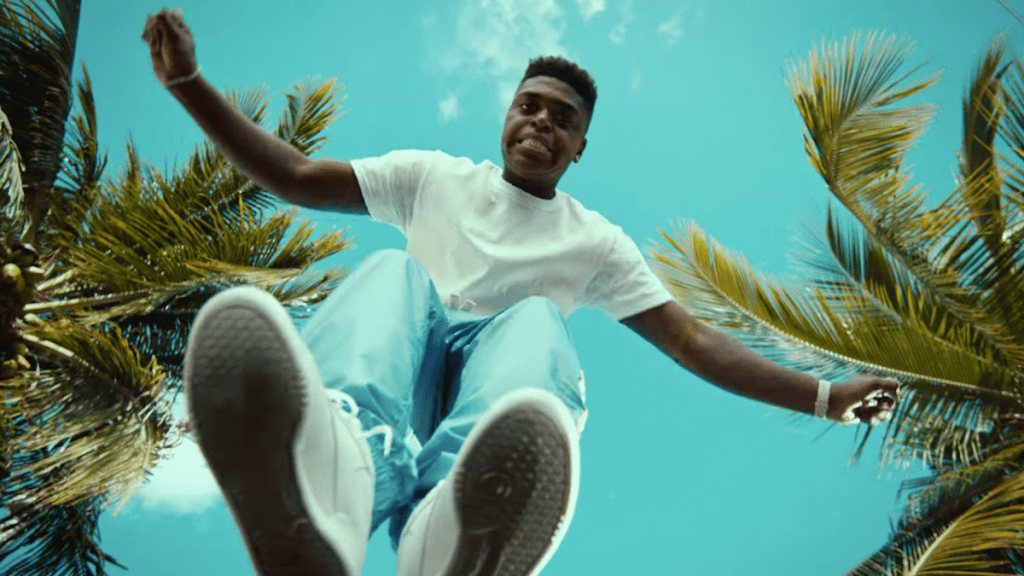 Kodak Black has released a new video for "Usain Boo" just days after being arrested for trafficking in his home state of Florida.
Directed by Young Chang, the buoyant video finds the Sniper Gang rapper dancing with a team of track and field athletes in front of a turquoise-colored Bentley while wearing a matching sweatsuit. Coincidentally, there's also a scene where a police officer chases a young man through the hood, but loses his assailant after being tripped up.
While sharing still images from the video shoot on Instagram on Sunday (July 17), Kodak said he wanted to keep his fans fed since police are trying to "discourage y'all."
"USAIN BOO OFFICIAL VIDEO OUT NOW !!!" he wrote. "Sorry Fa The Wait I Was Adding More Shit To It But I Wanted To Drop Sumn Fa My Fans Since The Pigs Tryna Discourage Y'all [pig emoji] #BillLoveU [blue heart emoji] BLU."
View this post on Instagram
Kodak Black was arrested on Friday (July 15) after police discovered 31 Oxycodone pills and almost $75,000 in cash in his vehicle during a traffic stop in Ft. Lauderdale. The 25-year-old was initially pulled over due to illegal window tints. Cops said his tags and license were also expired.
Kodak was charged with trafficking and hauled off to Broward County Jail, but was released on Saturday morning (July 16) after posting $75,000 bond. "Never Judge a case based on an arrest," his lawyer, Brad Cohen, tweeted. "There are always additional facts and circumstances that give rise to a defense, especially in this case. We will get him a bond today and move forward with resolving the matter quickly."
In addition to dropping the "Usain Boo" video, Kodak posted an Instagram video featuring his mugshot paired with an old news report about a Florida man with a cat-hoarding problem. "Broward Sheriff's deputies arrest a man who they say has 'more pussy than he can handle,'" Channel 6 Action News television reporter, Kathleen Corso, says in the clip.
"SMH ! Not Again," Yak wrote in the caption.
View this post on Instagram
"Usain Boo" is taken from Kodak Black's latest album Back For Everything, which arrived on February 25. The 19-track project featured the platinum hit "Super Gremlin," in addition to a lone appearance from Lil Durk.
The album debuted at No. 2 on the Billboard 200 after notching 60,000 album-equivalent units in its first week. It has since been certified gold by the Recording Industry Association of America (RIAA).