Lil Baby Gifts James Harden $250K For His Birthday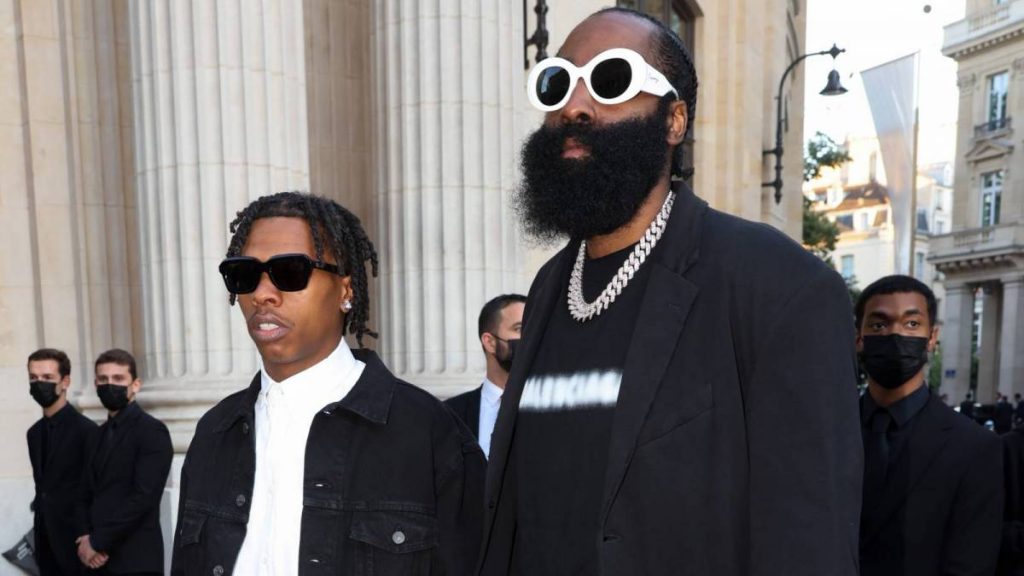 Lil Baby was evidently feeling very generous when he gifted friend and NBA player James Harden $250,000 for his birthday this weekend.
On Friday (August 26), the Philadelphia 76er's guard celebrated his 33rd birthday on a yacht in Marina Del Rey, California, with stars such as Brooklyn Nets franchise player Kevin Durant, Travis Scott and EST Gee.
Even though Lil Baby wasn't in attendance at the yacht party, he did manage to catch up with Harden the following day on August 27, and dropped off the six-figure gift in person.
"I ain't have time to get you nothing," Lil Baby said after handing Harden a Goyard bag packed with the cash. "I know you ain't low on no money or nothing."
View this post on Instagram
Both Lil Baby and James Harden have been kicking it heavily this year. Lil Baby and rappers such as Travis Scott were spotted courtside at Harden's games on several occasions last season.
On multiple occasions this past NBA season, Harden actually went directly from practice or games to kick it with the Quality control rapper. Back in February, he recalled a last-minute studio session with Lil Baby, Lil Durk and Meek Mill at his home in Houston that turned into an all-nighter ahead of his practice with the team.
"They all called me like, 'Yo, we about to pull up to Houston.' Baby, Durk, Meek," James Harden said. "They all come to the house [from] Atlanta, like two in the morning. I gotta go to practice in the morning! They come in the studio and I'm up with them the whole time. And I go right from the studio at 7:30 a.m. right to practice. I can't miss this opportunity! They in the studio, I gotta see what these dudes about to talk about."
James Harden was actually named as an executive producer on Lil Baby and Lil Durk's joint album The Voice of the Heroes and was reportedly involved with the project from the start as Baby and Durk recorded during numerous late-night sessions at his home in Houston. Harden actually attributes his involvement with the recording sessions to providing him a new edge to take with home when he's on the court.
"Leaving all-night studio sessions going straight to practice with the songs they made gave me a newfound motivation," James Harden said. The Voice and The Hero two killers at the top of their game the collaboration only seemed right. I just hope the same impact they have on me, they have on the world."
"Leaving all-night studio sessions going straight to practice with the songs they made gave me a newfound motivation," James Harden said. The Voice and The Hero two killers at the top of their game the collaboration only seemed right. I just hope the same impact they have on me, they have on the world."