Lil Kim Denies 50 Cent's Claim She Dissed Nicki Minaj's Child On Megan Thee Stallion 'Plan B' Remix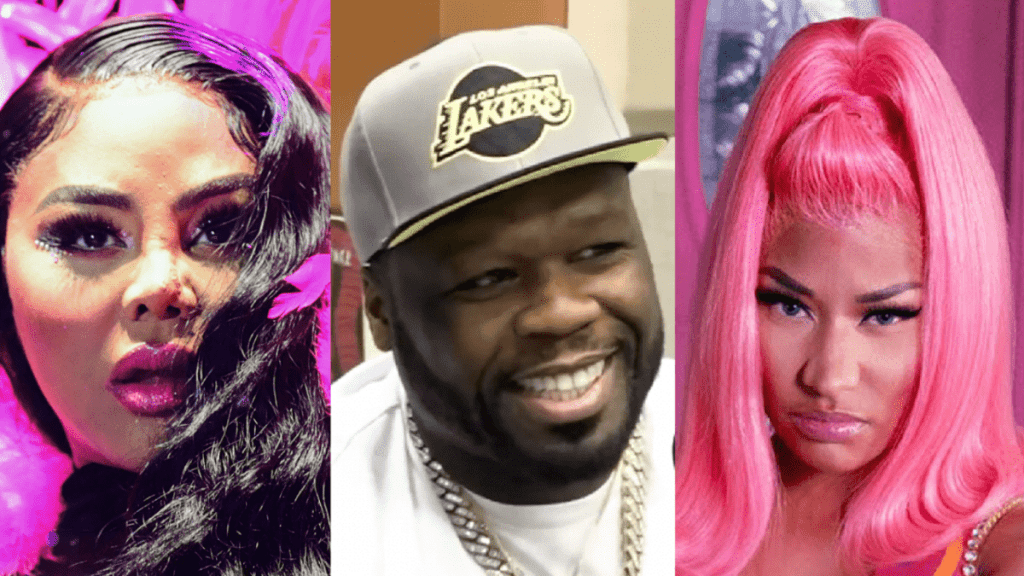 Lil Kim has responded to 50 Cent after he claimed she dissed Nicki Minaj's son on the remix of Megan Thee Stallion's "Plan B."
Released on Friday (September 9), the collaboration finds Kim adding a verse to the track that originally appeared on Megan's Traumazine album in August. After hearing the remix, 50 accused Lil Kim of targeting Nicki's child with her lyrics in the opening line.
"N-gga, you's a bitch, your father's a bitch, your brother's a bitch / Keep acting like this and your son gon' be a bitch," she raps on the song.
View this post on Instagram
50 Cent made the accusation in an Instagram post while tagging Nick Minaj, which has since been taken down.
"QGTM @nickiminaj you better light her ass up i'm watching," he wrote. "she said something about the baby. her baby eye fucked up. LOL."
Lil Kim responded in the comments: "It's ok he just doin what bitch n-ggaz do. Now watch what God do to his Life !"
Lil Kim responds after 50 Cent's disgusting comments about her daughter… pic.twitter.com/RANKdOe83g

— Female Rap Room (@FemaleRapRoom) September 9, 2022
Kim then shot down the claims on her Instagram Stories, before saying the lyrics were actually about 50 Cent.
"I never said a word about anyone's child… please feel free to listen to the song where we were clearly talking about an EX," she said. "To try and twist my words to have an excuse to take digs at my child is disgusting. I'm one of the most disrespected legends in the game but what you will not do is come for MY CHILD."
She added: "It's so crazy how a song about bitch ass n-ggas could touch a bitch ass n-ggas soul so deeply that he results to attacking a child. Oh yeah it's official to say… I'M THAT BITCH!!!! Okayyyyy 50 you got me! The song was about YOU!!!!"
THE QUEEN HAS SPOKEN. ? Lil Kim clears the noise 50 Cent started claiming she spoke on Nicki Minaj's child. pic.twitter.com/LBiwREU6z2

— KenBarbie™ (@itsKenBarbie) September 9, 2022
50 Cent has clowned Lil Kim many times on social media over the years, comparing her to Lubdan, a troll-looking character from the 1993 comedy horror film Leprechaun, as well as an owl.
"The accuracy, hilarious," Kim responded to the owl comparison in July 2021. "I ain't bothered not one bit. My family & friends more mad than me. Shit like this don't move me one way or another cause I'm still a bad bitch that n-ggaz bitches, mommies, daughters, and aunties still want to be till this day and I love it!!"