Lil Wayne Gets Animated After Skip Bayless Claims Pat Beverley Is Better Than Russell Westbrook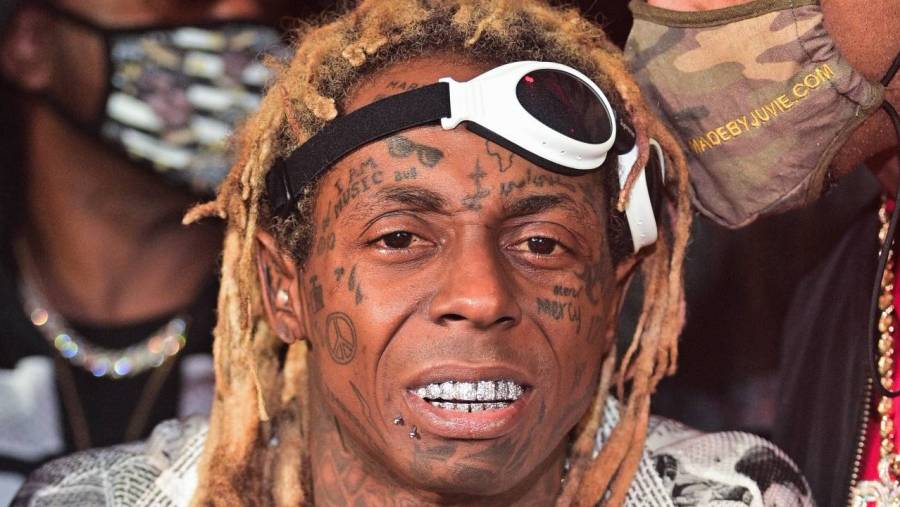 Lil Wayne was a guest on an episode of Skip and Shannon: Undisputed, and couldn't believe his friend Skip Bayless's latest take regarding the Los Angeles Lakers.
During his guest appearance, Wayne sat in on Shannon Sharpe and Skip speaking on the Lakers and their outlook on the upcoming season after adding Patrick Beverly to the lineup. Beverly is not the best of friends with the Lakers' starting point guard Russell Westbrook and many were trying to figure out if the two would be able to co-exist this season.
Midway through the conversation, Skip highlighted Beverly's grit and hustle, adding that the Lakers could benefit greatly from him. Things took a wild turn when Skip claimed Pat Bev was a better player than nine-time All-Star Russell Westbrook.
"I just love him, I love what he's made of," Skip said as Wayne paid attention to what he was saying. "He is a better player, Shannon doesn't agree with this, but he's a better player right now than Russell Westbrook."
Lil Wayne was so shocked to hear Skip's take that he said: "What happened?"
Shannon began laughing while Skip continued to make his point. On the other hand, Weezy never broke his startled gaze on his friend but started chuckling after Skip advised Westbrook should be sent home if he can't be traded.
The laughs continued when Bayless argued Pat should be getting 30 minutes a game, but Wayne finally chimed in, asking a question both show hosts didn't touch on.
"I have an idea or something that no one is throwing out there," Wayne said. "What if Russ and Pat Bev click? What if they click, period? What if they?"
Lil Wayne is going to have to wait and see if his take cashes out when the new NBA season starts on October 18. In a recent tweet, Beverley defended Westbrook from Skip Bayless who claimed the former league MVP is playing along now but will quickly turn the other cheek and despise his longtime rival once the season is in full swing.
Lil Wayne's appearance on Undisputed comes after he starred in an NFL commercial alongside his foe, Pusha T. The two appeared to bury the hatchet with the commercial as they were featured in the advertisement exciting a crowd at a pep rally celebrating the start of the new NFL season.