Logic Name-Drops 2Pac On New Song Inspired By Classic Movie 'Juice'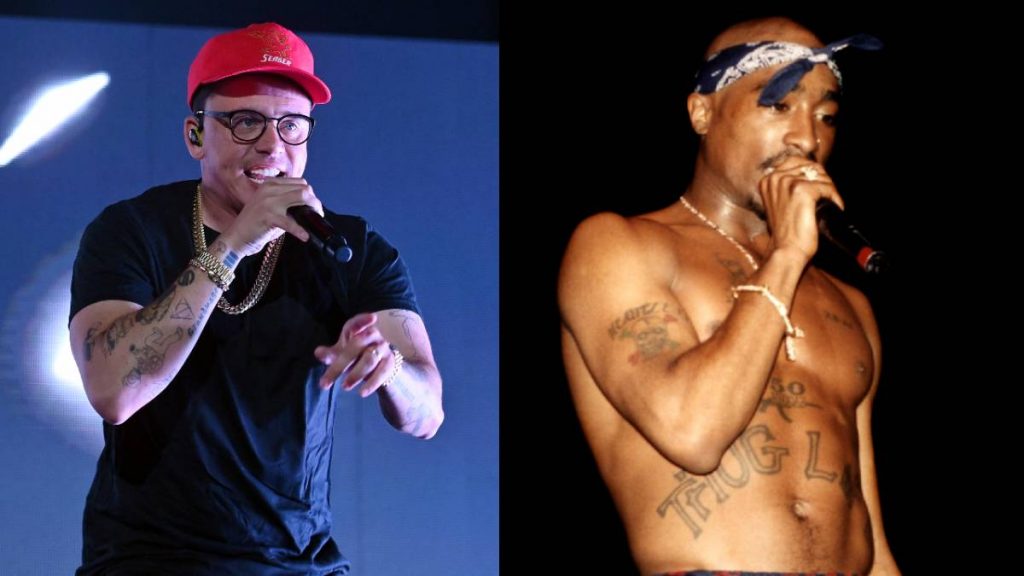 Logic has teased a brand new song inspired by 2Pac's classic debut movie Juice — and he even name-drops the legendary MC in the lyrics.
The Maryland rapper is currently in the middle of his Vinyl Days Summer Tour with Wiz Khalifa and during a show at the PNC Bank Arts Center in Holmdel, New Jersey, he previewed a new song inspired by the 1992 drama directed by Ernest R. Dickerson.
In a clip from the show, Logic asks the crowd: "Y'all ever seen that movie Juice, anyone ever seen that movie? That's classic cinema right there, play that shit."
As the DJ spins the new track, Logic can be heard rapping on the hook: "I got the juice like I'm 2Pac."
? @Logic301 name-drops 2Pac on new song inspired by classic "Juice" moviehttps://t.co/FoC4kxW3kg pic.twitter.com/GkTFPzv2A7

— HipHopDX (@HipHopDX) August 18, 2022
Once the preview ends, Logic goes on to say how excited he's been to make music again ever since leaving Def Jam earlier this year.
"I'm so excited I'm off Def Jam, I'm a free man," the Young Sinatra rapper tells the crowd. "I been making so much music. I been making turn-up music. I been making fucking boom bap Hip Hop shit, even in the trap shit I've been doing there's like more of a message than ever dawg that's real.
He adds: "I think it's important if you're in a position of power to spread a good message. Always peace love and positivity."
Juice served as 2Pac's big screen acting debut. From there, the legendary rapper would go on to star in a string of other films: Poetic Justice (1993), Above The Rim (1994), Bullet (1996), Gridlock'd (1997) and Gang Related (1997).
Logic's Vinyl Days Summer Tour has been full of pleasant surprises so far. During another show in New Jersey, Bobby Tarantino showed some special love to a disabled 19-year-old fan by bringing him out on stage after he had been bullied during the rapper's performance.
Logic's current tour is in support of his album Vinyl Days, which dropped on June 17, and featured appearances from Action Bronson, Russ, Curren$y, RZA, AZ, The Game and others.
It also served as the last album Logic would drop with Def Jam, which he detailed in a behind-the-scenes documentary. The rapper has since left Def Jam in favor of a deal at BMG that would allow him to own his masters for the first time in his career.
"There's a lot of bullshit in the music industry," Logic said of the move in a statement. "I'm just glad to move on to a place where I can be independent and respected as an artist, and feel like I'm in control of my career."