Logic's '1-800-273-8255' Actually Prevented Suicides New Study Finds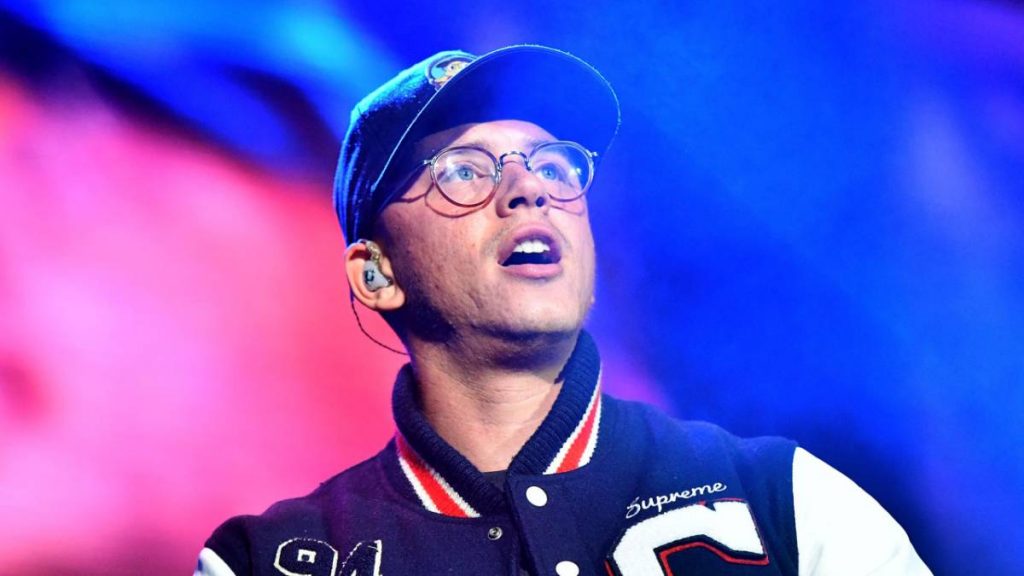 Love him or loathe him, Logic's music has a tangible impact on people's lives — in some cases, helping to save them altogether.
The Maryland-raised rapper's 2017 song "1-800-273-8255," which borrows its name from the National Suicide Prevention Lifeline's phone number, has been credited with helping to prevent actual suicides.
According to a recent study conducted by The BMJ (British Medical Journal), there was a 5.5 percent reduction in suicides among 10- to 19-year-olds in the U.S. during three key periods of public attention surrounding the song.
These include the first 34 days after the song's release, Logic's performance of "1-800-273-8255" at the 2017 MTV Video Music Awards and his rendition at the 2018 Grammy Awards.
That equates to 245 less suicides based on a corresponding model over the same time periods.
Additionally, the study found there was an upswing in the number of calls made to the National Suicide Prevention Lifeline during these three periods. Lifeline received 9,915 more calls than usual, which represents a 6.9 percent increase.
"Celebrities but also non-celebrities can have an important role in suicide prevention if they communicate about how they have coped with crisis situations and suicidal ideation," study author Thomas Niederkrotenthaler, an associate professor in the department of social and preventive medicine at the Medical University of Vienna, Austria, told CNN.
Logic added, "To know that my music was actually affecting people's lives, truly, that's what inspired me to make the song. We did it from a really warm place in our hearts to try to help people. And the fact that it actually did, that blows my mind."
Released in April 2017, "1-800-273-8255" was inspired by fans coming up to Logic and telling him that his music saved their life.
"When I heard that, I started to think, 'Shit, I'm helping all these people and I'm not even trying. So what would happen if I did? What kind of positive impact could I make if I really set out to do it?'" he wrote in his 2021 memoir This Bright Future. "And the idea for '1-800-273-8255' was born, a track titled with the number for the National Suicide Prevention Lifeline to help people struggling with mental health."
Featuring R&B newcomer Khalid and pop singer Alessia Cara, the song peaked at No. 3 on the Billboard Hot 100 — still the highest-charting hit of Logic's career — and has since been certified 7x platinum.
Despite its commercial success and deeper resonance, "1-800-273-8255" morphed into a bittersweet record for Logic, who later revealed the emotional toll of performing such a heavy song at every show while facing mockery and criticism from fans and fellow rappers alike.
"Now, after all the years of my mom's abuse and my dad's addiction and never once thinking about suicide, I finally was thinking about suicide," he confessed in This Bright Future. "I was finally the rap star I'd always dreamed of becoming and I was too depressed to enjoy it."