Megan Thee Stallion Dumbfounded As Erykah Badu Twerks Onstage During Her Concert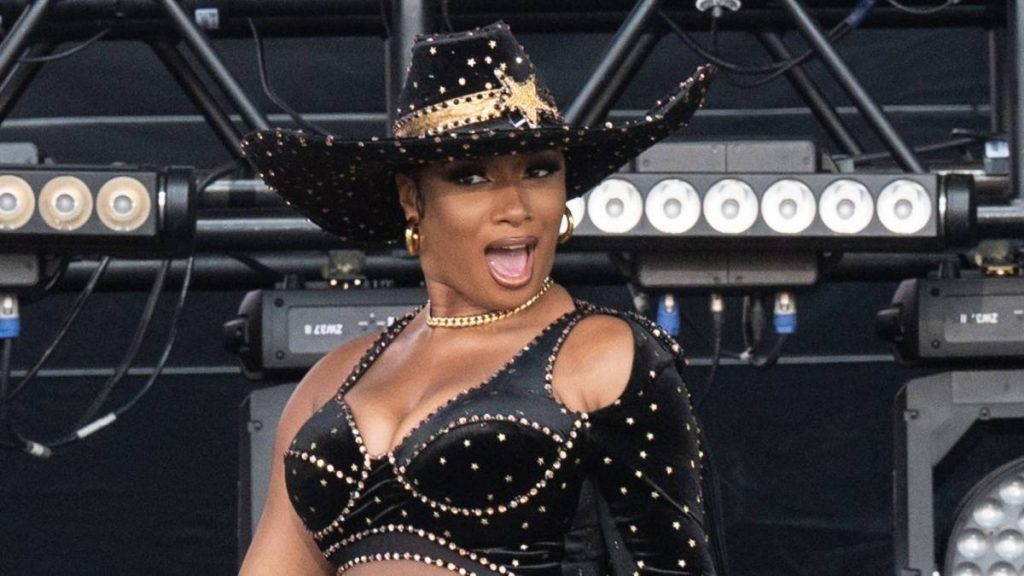 Houston, TX – Erykah Badu is full of surprises. From filming her "Window Seat" video naked and rapping alongside Common in "Love Of My Life," the neo-soul goddess never ceases to amaze her fans — and that includes Megan Thee Stallion.
On Thursday (July 14), Badu made a special appearance at Megan's show in her hometown of Houston and wound up delivering an impromptu twerk session much to everyone's bewilderment. Wearing a white t-shirt and cut-off jean shorts, Badu got busy and Megan loved every second of it.
"When I tell yallll my girl @erykahbadu shocked thee shit outta me," she wrote via Instagram. "I did not know she was bout to get up here and cut up like this in Switzerland. Real mf TEXAS SH!T REAL MF HOT GIRL SH!T."
View this post on Instagram
The comment section lit up with remarks from people like Empire actress Taraji P. Henson who wrote simply, "Yassssssss!" with a few carefully selected emojis. A fellow performer added, " Knew this was gon' happen cause ain't no way TWO Texas Tornados on the same stage ain't gon' cut tf up!"
Megan Thee Stallion is flying overseas to Paris to perform at Lollapalooza on Sunday (July 17) before heading back to the United States to hit the stage at the Hard Summer Festival in San Bernardino. From there, she heads to Torrance, California for the Enter Thee Hottieverse VR Concert on August 5 and 6.
For more information on Megan Thee Stallion's tour dates, head here — just don't expect Erykah Badu to twerk at all of them.