Metro Boomin Says Future's 'Dirty Sprite' Mixtape 'Changed My Life'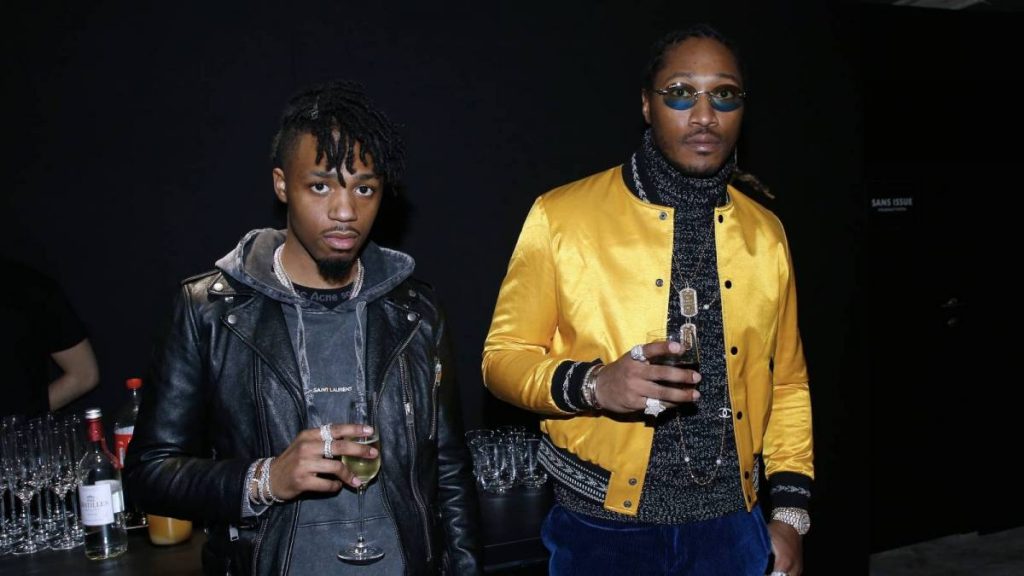 Future is arguably one of the top rappers in this current generation of Hip Hop stars. He's put on several artists and inspired a boatload of creatives during his 18-year career and one of those people are saluting him.
On Tuesday (January 11), Metro Boomin took to Twitter after seeing a post celebrating the 11-year anniversary of Future's beloved mixtape Dirty Sprite. Metro wanted to join in on the celebration by admitting the mixtape changed his whole life.
"This mixtape changed my life in high school," the Grammy Award-winning producer tweeted.
This mixtape changed my life in high school https://t.co/EHN5nuamiF

— Metro Boomin (@MetroBoomin) January 11, 2022
Dirty Sprite catapulted Future into the limelight and brought attention to the Atlanta rapper who would later become a bonafide megastar. Since that mixtape's release, Future dropped six No. 1 albums, with the first being DS2, the sequel to his infamous mixtape.
Hearing Metro say Future's Dirty Sprite mixtape changed his life is no surprise, especially when the producer has worked with the rapper several times already. They tend to churn out bangers such as "Where Ya At" featuring Drake, "Wicked," "Fetti" and more.
Future is hitting that part of his career where people are giving him his flowers like Metro Boomin. Joe Budden was one of the first people to hand them out when he saluted Future during a recent episode of The Joe Budden Podcast.
"So, I was trying to think of the last and it shocked me to learn that we don't talk about Future enough on that list and he's there," the "Pump It Up" rapper explained. "But he's been there and we don't discuss it. We just say Drake, [Kanye], [J. Cole], Kendrick [Lamar], [Lil Wayne] — Hov is already goated — but Future is there."